COMMENTARY: Next Governor Must Strengthen Cleantech Policies
Thursday, October 18, 2018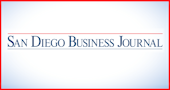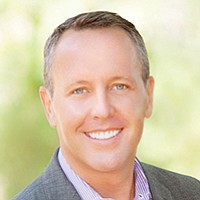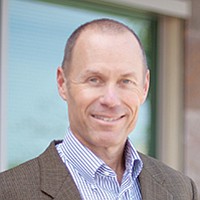 This year, California overtook the U.K. to become the fifth-largest economy in the world, while also announcing it had hit its goal of reducing greenhouse gas emissions below 1990 levels four years ahead of schedule. This blend of economic and environmental success is thanks in large part to our state's pioneering clean energy and climate policies. In cities and towns across California, innovative state policies on clean energy and climate change have attracted investment and talent, encouraged innovation, and created jobs.
Gov. Jerry Brown has been working to keep this momentum going. The other week, he signed a bill pledging 100 percent emissions-free electricity by 2045 and issued an executive order targeting a carbon-neutral economy. But his term in Sacramento is coming to a close.
California's next governor must continue to advance clean energy and climate policies, which are as important for our economy as they are for our environment. That's why business associations across California — including Cleantech San Diego, of which Baker Electric Home Energy is a member — have joined forces to launch the #CleanEconomyGovernor campaign. We are asking both gubernatorial candidates, John Cox and Gavin Newsom, to commit to protecting and strengthening policies that enable California's success as a clean economy leader.
Region a Cleantech Leader
The San Diego region is home to 3,427 cleantech companies employing 45,518 people, for an overall economic impact of $8 billion. The solar energy industry alone is responsible for 22,460 jobs in the metro area.
Clean technology is spurring economic growth across California. The state's climate and clean energy policies have driven more than $49 billion in public and private clean energy investments into California's economy. More than 542,000 Californians work in advanced energy, and the industry projects 10 percent job growth this year.
Cleantech Drives Jobs
Business leaders know from experience that moving rapidly away from fossil fuels and toward 100 percent clean energy is an economic opportunity. Take Baker Electric Home Energy as an example. The company entered the residential solar energy business in 2005, and by next year is expected reach the 10,000 milestone for home power system installations.
Cementing our state's clean energy and climate leadership will ensure a stronger, more resilient economy for decades to come. Clean technology grows the economy and creates jobs, while also cleaning the air, boosting energy independence, and curbing dangerous climate change. It's working for us in San Diego, and all across California. We're proud of our growing cleantech economy. And we're counting on our next governor to set the stage for continued success.
Jason Anderson is president and CEO of Cleantech San Diego, a trade organization. Ted Baker is the CEO of Baker Electric Home Energy and President and CEO of Baker Electric, an electrical contracting firm.