DINING: CAPITAL FACILITY IS EXPECTED TO FUND 25 MORE LOCATIONS
Growing Revenue Feeds Urban Plates' Appetite for Expansion
Wednesday, October 17, 2018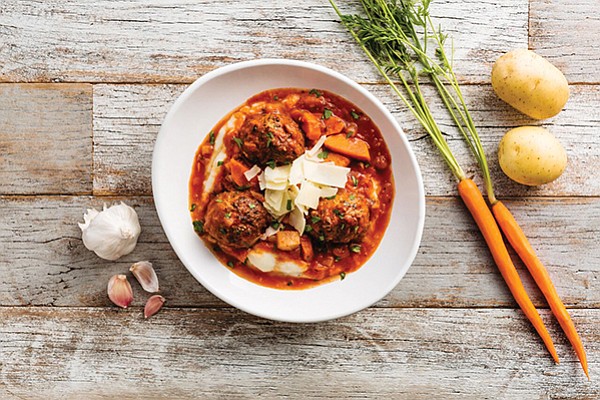 While some local fast-casual restaurants owners may be scratching their heads trying to keep cost downs as the minimum wage continues to go up, Saad Nadhir, co-founder of San Diego-based Urban Plates, isn't too worried.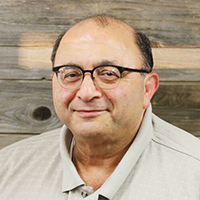 Urban Plates
CEO: Saad Nadhir
Revenue: $42 million in 2017, projected to be between $52 million and $54 million in 2018
No. of local employees: about 175
Headquarters: Cardiff
Year founded: 2011
"We don't pay minimum wage," said Nadhir, who opened the first Urban Plates location with partner John Zagara in Del Mar in 2011. "We wouldn't attract the type of talent we need to help us run the type of restaurants that we run if we didn't pay above minimum wage. Our team members join us because they have culinary passions. That is what they sign up for, and that is our commitment, not only to our guests, but to our team members."
Open Kitchen
This is only one part of the secret sauce behind Urban Plates' success. The company also pays a premium to get high-quality ingredients, including cage-free, organic and free-range items, and also preps all of its food daily — even its mayonnaise and pastries — at each of its locations. And the last piece of the trifecta is that Urban Plates cuts no corner when it comes to the ambiance it creates through its open-kitchen/market concept.
Today, Urban Plates has 15 locations: two in Northern California, 11 in Southern California and two in the Washington, D.C., area that opened this past summer. In 2017, Urban Plates' revenue companywide was $42 million, according to the company. In 2018, the company is projected to make between $52 million and $54 million and anticipates growth of 30 percent for the next three years.
Growth and Working Capital Facility
Most recently, Urban Plates, which has more than 750 employees nationwide and approximately 175 of those in San Diego, closed a $38 million growth and working capital facility with Goldman Sachs Specialty Lending Group. The company will use that financing to build 25 new restaurants in the next three years.
"We will continue to build in California — we like the California market a lot," said Nadhir. "We will also continue to build in D.C. and the mid-Atlantic area and then find our way to the north east: New York, New Jersey area. Also, the midwest, like Chicago, for example."
Urban Plates came about after Nadhir, who has a real estate and restaurant background, and Zagara, who owned Zagara's Natural Foods brand in the Philadelphia area before selling it to larger high-end supermarket company Genuardi, decided they wanted to work together. They had both moved to San Diego with their families, coincidentally around the same time. The two scoured the country together as well as parts of Europe to pick up on trends in the food business before deciding on a fine fast-casual model and setting up shop in Cardiff, where the company is headquartered, and then in Del Mar, where the first location is based.
Market and Restaurant
"Out of that was born Urban Plates, which is a combination market and restaurant," said Nadhir. "We chose to display all the foods, to be transparent with a complete open kitchen so people can see what we are doing and how, all while using the highest-quality ingredients."
The Urban Plates menu includes fresh items like hand-carved sandwiches, seasonal soups and braises, natural juices, grass-fed steak, cage-free chicken and line-caught seafood.
Despite all of its success, Nadhir says things didn't take off overnight and that, like most restaurants, Urban Plates has had its difficulties. One of the most valuable lessons he's learned is to never short-circuit the timeline if you want to be successful in the long run. "Sometimes you want to yield to the pressures of efficiency," he said, "but it is the wrong thing to do."
Hardships aside, Nadhir and Zagara look forward to kicking off the Urban Plates expansion plan soon, but — because this has already proven to be a successful market — only in cities that closely resemble San Diego's eating habits and the California demographic.