Qualcomm, FTC Seek Settlement for Antitrust Case
Tuesday, October 16, 2018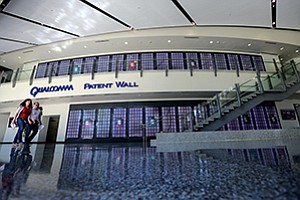 Qualcomm Inc. and the U.S. Federal Trade Commission asked a federal judge for time to pursue settlement of an antitrust case.
The FTC filed the case against Qualcomm (Nasdaq: QCOM) in January of 2017, alleging the San Diego-based chipmaker had violated antitrust law by using "anti-competitive tactics to maintain its monopoly" on the semiconductors used in smartphones and other devices.
A judge with the U.S. District court for Northern District of California in San Jose was set to make a preliminary ruling on the case. In an Oct. 15 joint filing, Reuters reported, both sides sought a 30-day delay in the ruling to pursue a settlement.
Qualcomm is currently embroiled in multiple lawsuits related to its licensing business. It has faced antitrust challenges from South Korea, China and Taiwan in the past.
In August, the company reached a $93 million settlement with the Taiwan Fair Trade Commission after facing a $778 million penalty for violating antitrust laws. The company also stated it will invest $700 million in Taiwan in the next five years.
In early 2017, Apple Inc. filed a $1 billion antitrust lawsuit against Qualcomm, one of many shots traded between the two companies. That case has yet to go to trial.
Qualcomm's stock was valued at $64.78 at market open on Oct. 16.