SDBJ INSIDER: Open Boardrooms Good for Players And Perspectives
Tuesday, October 16, 2018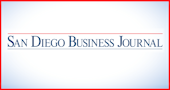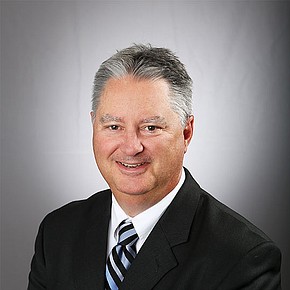 News from the board room:
Viasat recently invited one of its longtime investors, Baupost, to take part in its board meetings as a non-voting observer. Why might they do such a thing? Baupost is an investment fund with about $30 billion in assets under management. A recent filing states they have a 23.06 percent stake in Viasat and are an active investor as opposed to a passive investor.
Viasat CEO and founder Mark Dankberg said the company can "capitalize on their (Baupost's) strategic insight, as well as their valuable financial and investment expertise." Mostly it keeps communication lines open, which may be the best way to avoid unhappy shareholders.
• • •
Speaking of Dankberg, he will be a guest on BisTalk Radio (1700 AM) on Oct. 25. The weekly show now broadcasts live from Markstein Hall, the home of the Cal State University San Marcos College of Business Administration. Bob Ryan and Sandra "Montana" Smit host the show, which began in 1992.
• • •
Qualcomm was among public companies that would have to add a woman to their board of directors by 2021 to be compliant with California's new "Women on Boards" law. The law requires a public corporation to have three female directors if it has six or more directors. Qualcomm had two women on its 12-member board but on Oct. 9 added Irene Rosenfeld as one of two new appointments.
The possibility of the board additions had been broached well before the new law was signed. Qualcomm board chair Jeffrey Henderson said the new members bring expertise in business transformation and international operations that will help align "both the strategic direction of the company and stockholder interests."
• • •
Back to the gender issue; two years ago Qualcomm paid $19.5 million to settle a gender discrimination lawsuit that was filed by seven workers on behalf of 3,300 women in STEM jobs. Qualcomm still has work to do on the gender front. Michelle Sterling, the executive vice president of human resources, is the only woman on the eight-person executive team.
The corporate website lists nine entities in the Qualcomm Employee Networks, described as employee-driven, enterprise-supported networks that promote the professional growth of employees and demonstrate inclusion and diversity. A lot of people will be watching to see if the activity results in progress in the C-suite.
• • •
According to Forbes, San Diego Seals owner Joe Tsai's net worth has dropped from $9.7 billion to $7.9 billion with the tanking of Alibaba stock.
Editor-in-Chief Nels Jensen can be reached via njensen@sdbj.com