Data Shows $1 Billion Economic Impact from San Diego County Craft Brewers in 2017
Friday, October 12, 2018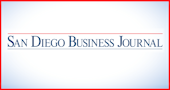 The California State University San Marcos Office of Business Research & Analysis and the San Diego Brewers Guild revealed that San Diego craft brewers had an economic impact of approximately $1.1 billion in output in 2017, up from $870 million in output in 2016, and generated about $802 million in revenue for 2017, up from $638 million during 2016.
The $1.1 billion economic impact represents about triple the impact of Balboa Park the same year, and the $802 million in revenue is about triple the amount of revenue generated by the San Diego Padres during 2017, according to the data.
The report also stated the San Diego independent craft brewers' philanthropic contributions totaled $4.9 million in 2017, supporting more than 200 nonprofit organizations in the county and 500-plus nonprofit organizations in Calif.; San Diego County craft brewers produced over 1.1 million barrels of beer during 2017, up from 900,000 barrels during 2016; and San Diego still ranks as the top county in the nation with more than 130 independent craft brewing locations.
"2017 proved to be a successful year for the 'Capital of Craft,' and these research findings truly show our vibrant region is on track for continuous growth," said San Diego Brewers Guild Executive Director Paige McWey.
The numbers were announced at the 2018 San Diego Craft Beer Economic Impact Summit, held on Oct. 10, with the full report to be released in November during San Diego Beer Week (Nov. 2-11).