SDBJ INSIDER: Perseverance Puts Living Lab in Its Home Port
Tuesday, October 9, 2018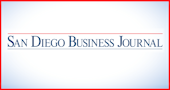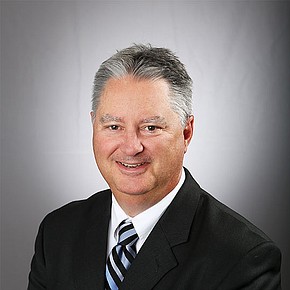 Shara Fisler and the Ocean Discovery Institute this past weekend celebrated the grand opening of their $17 million Living Lab facility in City Heights. The project began 10 years ago with the concept of an $8 million permanent home for the nonprofit and its programming, which annually serves about 4,000 students with access to a rich science environment. The new facility, designed by renowned local architect Rob Wellington Quigley, expands ODI's capacity to 10,000 students a year.
Partnering with the school district brought in more resources and resulted in a superior building but also meant going through city and state approvals, elongating timelines and increasing costs. Permit issues delayed the groundbreaking by five months, and competition for subcontractors and rising costs of materials added more angst and months to the timeline. But Fisler, who has been executive director of ODI since 1999, never lost sight of the vision: "If you knew how much work it would be, you might not do it, but in the end you sure are glad you did."
• • •
Fisler and staff don't get much of a break as their 16th annual fundraiser, the Bubble Up! gala, is Nov. 3 at The US Grant hotel. Perhaps then they can take a bow and a breath.
• • •
Commercial real estate stalwart Tom van Betten is now working for his fifth company in the past eight years, though he's happy to report this move was the first of his choosing. He was with Grubb & Ellis in 2010 when that office changed its affiliation to Cassidy Turley, which became DTZ which merged with Cushman & Wakefield.
Van Betten has joined San Diego-based Matter Real Estate Group; he and company founder Jim Stuart worked as brokers together in Las Vegas when they got out of college. Van Betten has specialized in tenant rep, but his new company develops new properties throughout the Southwest. Van Betten can see the end of the value-add cycle in San Diego and his next chapter in ground-up construction.
• • •
Is AMN Healthcare moving its headquarters to Texas? The company in late September began using twin datelines for its press releases — San Diego and Dallas — and CEO Susan Salka talked to Dallas CEO magazine about her move to the area, where AMN now has 700 employees. AMN employs about 1,100 in San Diego, where it was founded in 1985. It's now the largest health care staffing company in the country with almost 3,000 employees. Company execs say they will soon be addressing the issue.
Editor-in-Chief Nels Jensen can be reached via njensen@sdbj.com