MG Properties Acquires Apartment Complex For $93M
Tuesday, October 9, 2018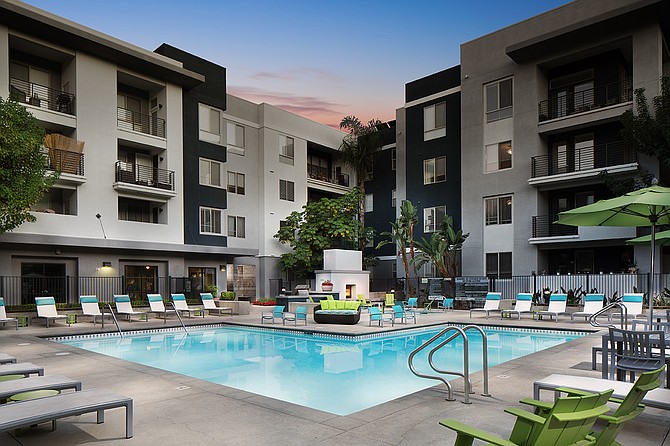 San Diego-based MG Properties Group has acquired a Warner Center/Woodland Hills apartment complex for $93 million from an undisclosed seller.
Built in 2998, the four-story Carillon Apartments has 264-apartments averaging 603 square feet to 1,144 square feet, according to CoStar, a property listing service.
The seller was represented by Greg Harris and Ron Harris, executive directors of Institutional Property Advisors, and Kevin Green and Joseph Grabiec, senior directors with the same group.
Financing was arranged by Brian Eisendrath and Cameron Chalfant of CBRE.
MG Properties Group plans to make improvements to apartment interiors and upgrade common area amenities.
"Warner Center continues to be a top performing market with favorable economic and real estate conditions," said Mark Gleiberman, MG Properties Group CEO. "Combining the location with Carillon's high quality of construction and access to the 101 corridor makes this an exciting addition to our portfolio."
With a work force of more than 500, MG Properties Group owns and manages more than 17,300 apartments in California, Washington, Oregon, Arizona and Nevada.