RAF Cashes Out of Industrial With $170M Portfolio Sale
Sunday, October 7, 2018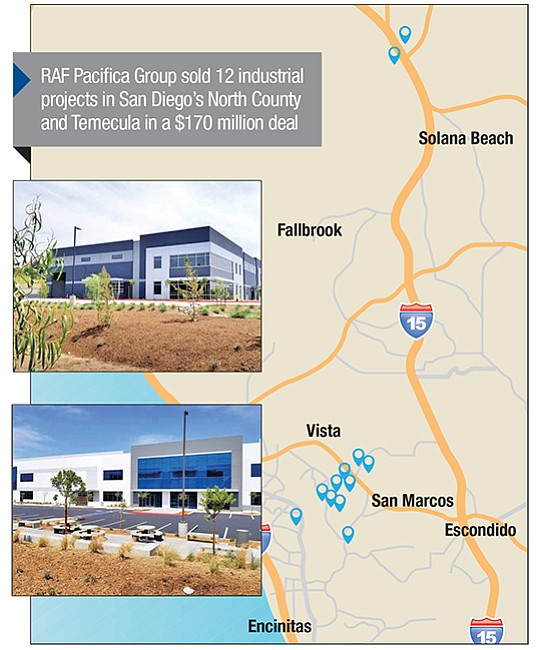 In what some brokers are calling the biggest deal in a decade or more, RAF Pacifica Group has sold a portfolio of 12 industrial and office buildings in North County San Diego and Temecula to an undisclosed industrial investor for $170 million.
"By our numbers and our statistics, I think it's the largest of its kind in the last 10 years," said Aric Starck, executive managing director of Cushman & Wakefield San Diego.
"While you do see industrial property traded here and there, it's very hard to get a portfolio of this size," said Starck, who brokered the deal. "It's hard to predict, but historically, investors have been able to pick up a project or two but nothing of this scale."
Adam Molnar, first vice president of CBRE in North County, said he hasn't seen anything like it for well over a decade.
"In the 20 years, I've been in the business, this is the largest portfolio that's traded in North San Diego County of industrial product," Molnar said.
The RAF Pacific deal included three industrial projects that the company built from the ground up.
They were what the company called dis-trib-ute at 3261 and 3266 Lionshead Ave., in Carlsbad, gen-er-ate at 1125 Joshua Way in Vista, and pro-duc-tion at 195 Bosstick Blvd., in San Marcos.
The deal also included nine industrial projects that RAF Pacifica bought and renovated.
They were projects at 3193 Lionshead Ave., and 2281 Las Palmas Drive in Carlsbad, 1385 Park Center Drive and 2641 and 2651 La Mirada Drive in Vista; 2946, 2950 and 2954 Norman Strasse Road and 1880 Diamond St., in San Marcos, and 26201 Ynez Road and 42259 Rio Nedo Road in Temecula.
In a separate transaction, RAF Pacifica sold a 225,000 square foot industrial distribution building in Oceanside for $36 million.
RAF Pacifica had planned to include the Oceanside property in the portfolio sale, but the Oceanside deal came together sooner than expected, said Adam Robinson, founder and president of RAF Pacifica.
Robinson said the plan from the outset was to sell the company's industrial property once it was stabilized with tenants in place.
Based in Encinitas, RAF Pacifica has been one of the primary developers of industrial property in North County, but it's switching its focus in San Diego County to buildinbradg, acquiring and renovating mixed-use projects.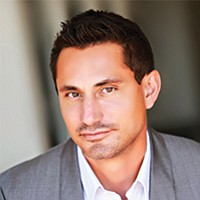 "There isn't any ground-up industrial going in in San Diego right now, just mixed-use," Robinson said.
Because land has gotten so expensive, "We haven't found any land that makes sense for us to buy and build industrial," Robinson said. "We're not looking to do ground-up industrial in San Diego in the near future at least."
Starck of Cushman & Wakefield said it's unlikely that there will be another deal in the county for some time that will match the $170 million package that RAF Pacifica assembled, especially in North County.
"There's only four sites of over six acres in North County available for development," Starck said, and those are in Oceanside and Carlsbad. "The majority of that land has been spoken for."
With a vacancy rate running at less than 5 percent in North County, demand for industrial property remains high, said Greg Lewis, a vice president of CBRE.
"We would expect the market to remain strong and remain tight moving forward," Lewis said.
Lewis said Robinson had the foresight to buy North County land before prices skyrocketed.
"He had a vision to see that we were in our final development cycle here in North County," Lewis said. "We're almost out of land."