VelosBio Lands $58M Round
Tuesday, October 2, 2018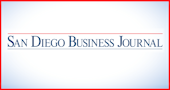 VelosBio, a San Diego-based firm developing cancer drugs, received a $58 million Series A round, investor Arix Bioscience recently announced.

Proceeds will go toward completing pre-clinical development and advancing its programs into clinical studies.
VelosBio is taking aim at haematological cancers and solid tumors through antibody-drug conjugates, which unlike chemotherapy, are intended to target and kill cancer cells while sparing healthy ones. Arix didn't disclose which cancers VelosBio is targeting.
The financing was co-led by Arix and Sofinnova Ventures. It also included Pappas Ventures and Chiesi Ventures, as well as existing investors Takeda Ventures and Decheng Capital.
VelosBio's CEO, Dave Johnson, was the former CEO of Acerta Pharma. The company emerged from the San Diego incubator JLABS.