FOOD: NATIONAL, INTERNATIONAL EXPANSIONS ADD TO REVENUE
For Sauce Co., It's All Gravy This Year
Tuesday, October 2, 2018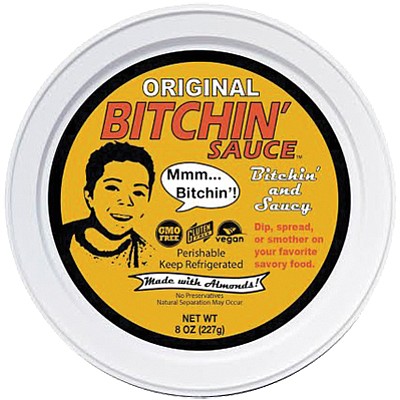 When a then 16-year-old Starr Edwards decided to go vegan almost 15 years ago, unimpressed by vegan-friendly options on the market at the time, she put her chef hat on and set out to make her own creation.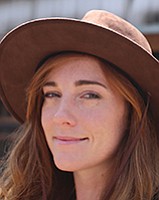 What resulted was Bitchin' Sauce, a cold-pressed, raw, creamy concoction with an almond-base that gives it a mild, versatile flavor and a creamy texture. Aware that she had a unique product in her hands that was not only tasty but also nutritious, Edwards decided to make more. She took a second-hand blender gifted to her by her now-husband, Luke Edwards, $200 given to her by a cousin for a deposit on a commercial kitchen that she rented by the hour, and with a credit card purchased all the ingredients she needed to do so. After successfully selling Bitchin' Sauce at local farmers markets around San Diego and perfecting the mixture over a number of years, Starr Edwards, who worked for a personal chef then, officially launched Bitchin' Inc. in 2010.
BITCHIN' INC.
CEO and Founder: Starr Edwards
Revenue: $2 million in 2015; revenue has doubled year-over-year
No. of Employees: 30
Headquarters: Carlsbad
Year Founded: 2010
Company Description: Maker of cold-pressed, raw, almond-based, vegan-friendly Bitchin' Sauce.
Flexible Hours
"I was looking for consistent, flexible work so that (I) could care for (my) then 1-year-old son, (so I) brought the sauce to the local farmers market to sample to potential clients. Just one taste and folks were stoked, spurring the beginning of Bitchin' Inc.," said 30-year-old Edwards, who completed two years at Palomar College before becoming pregnant with her first son, whose face appears on the front of the lid of the 24-ounce tubs. "After the first market, we started picking up more and more and eventually got to 20 markets per week. We were constantly selling out."
Gaining Markets
Today, Bitchin' Sauce is sold at locations like Vons, Albertsons, Jimbo's Naturally, Whole Foods Market and Costco warehouse clubs. It offers dips in a multitude of flavors, including original, cilantro, pesto, heat, Bombay and the best-seller, chipotle, as well as organic, soy-free options like buffalo roasted green chile and pepita, green onion and spinach artichoke.
Former Bitchin' Inc. business partner, Starr Edwards' brother Ryan Smith, said the company's revenue had grown to about $2 million by 2015. Starr Edwards says the revenue has doubled year-over-year. The company, with 30 employees, is headquartered in Carlsbad, where it's turning out 4 million tubs of the sauce annually.
"It has been a really organic growth," said Edwards, who currently owns the company with her husband, her sister-in-law Olivia Edwards, and her brother-in-law Harrison Edwards. "We are incredibly fortunate. We have a delicious, healthy product and an amazing team that hustles."
Legal Battle
Success hasn't come without its share of hurdles. Edwards said one of the many lessons she learned along the way was the importance of knowing how to transport perishable items. And, following a 2015 financial dispute with some family members that led to a legal battle, Edwards took full ownership of the company.
"A couple of years ago, several family members branched off to form their own brand," was all Edwards offered when asked about the situation. She suggests new businesses turn to community services that are available for entrepreneurs, meet with SCORE, a nonprofit that provides free business education, or find mentors already in the field for advice prior to launching in order to avoid making some of the mistakes she made along the way.
Expanding Markets
Spoiled spread and legal drama aside, Edwards says Bitchin' Inc. is in its best position ever. In the past year, Bitchin' Sauce expanded to the national market and has gone international with presence in Mexico. Recently, the company launched a new Bitchin' Sweet line and grab 'n' go options.