TECH: CASES FOR PHONES, LAPTOPS ADDRESS CONCERNS OVER RADIATION EXPOSURE
Co. Aims to Counter Possible Device Dangers
Tuesday, October 2, 2018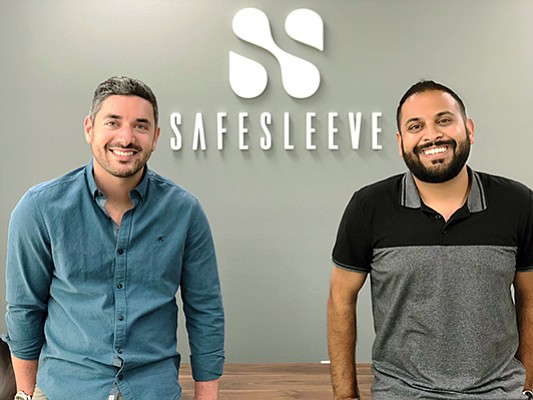 Cary Subel and Alaey Kumar have built a business on the foundation of technology — specifically, public unease over technology.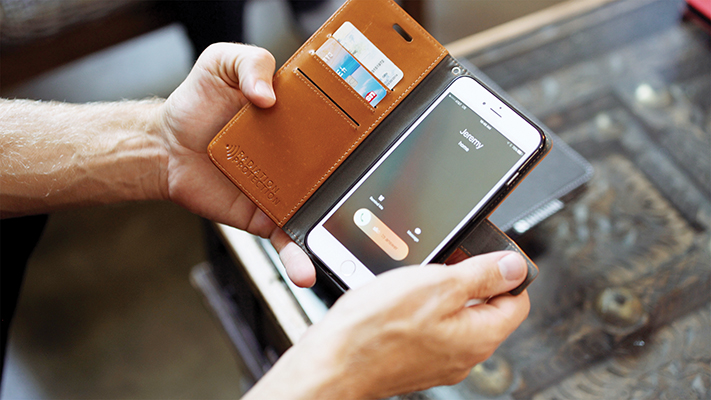 Some people fear that their cellphones — those constant and indispensable companions — might be doing them more harm than good.
SAFESLEEVE
CEO: Cary Subel
Revenue: Undisclosed (private company)
No. of local employees: Three full time, 10 contractors
Investors: Cary Subel, Alaey Kumar and their families
Headquarters: Carlsbad
Year founded: 2011
Company description: Maker of cases for consumer electronics, meant to shield users from radio frequency energy
No one can say for sure whether cellphones cause medical problems, and if so, how harmful they might be. In December, the California Department of Public Health issued guidelines for individuals and families who want to limit exposure to radio frequency energy emitted from cellphones, noting that use was going up among children.
"Although the scientific community has not reached a consensus on the risks of cellphone use, research suggests long-term, high use may impact human health," the state said.
Addressing anxiety over whether there is such a thing as too much cellphone exposure, Subel and Kumar founded SafeSleeve, which offers electronics cases meant to protect a user from electromagnetic radiation. Though an ominous-sounding term, electromagnetic radiation covers a whole range of phenomena, from visible light to radio waves to X-rays.
The Competition
SafeSleeve is not the only company in their market. Competitors include DefenderShield, RadiArmor and RF Safe Corp. WaveWall's website urges potential users to "protect your manhood," alleging that cellphones affect male fertility. In addition to shielded phone cases, WaveWall markets shielded underwear. All of the websites make the argument that cellphones are dangerous, if not deadly.
SafeSleeve's Subel claims the science about cellphones is being suppressed, as was the science on the dangers of cigarettes. Part of his company's role is educating people about the issue, he said.
But not everyone is sold on the idea of a radiation shield. The California Department of Public Health's warning about cellphone signals also included a warning about cellphone shields, saying that ironically, they may force the electronics to work harder and might expose a person to additional energy. Subel maintains his product is effective.
Increasing Sales
Subel and Kumar won't disclose sales figures, but say their company has shipped more than 100,000 cases since SafeSleeve's launch in 2011. Sales grew fourfold in the last year, Subel said, and grew more than four times in the year before that. Growth, Subel said, is being driven by public awareness about the radiation issue.
Prev Next