SD 500 Update: Schmid Named Builder of the Year At Icon Awards
Monday, October 1, 2018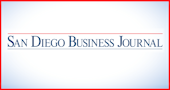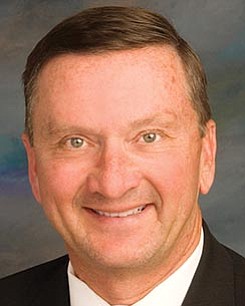 Chelsea Investment Corp. and CEO Jim Schmid have been honored as the 2018 Builder of the Year by the Building Industry Association of San Diego County. It is the second time in four years the BIA has bestowed the honor on Schmid and his company. The BIA Icon Awards were held Sept. 18 at the Hilton San Diego Bayfront.
Chelsea is building the largest new affordable housing development in San Diego, 306 apartments situated in the Civita community in Mission Valley, plus three other projects.
Chelsea has developed 10,228 units of affordable housing at a cost in excess of $2 billion since its founding in 1984.
BIA chair Rita Brandin of Newland Communities described Schmid as "our go-to leader" on matters relating to housing affordability. "For years, he has been our bridge builder between our market rate and affordable housing interests," she said. "This is no small matter as the entire policy arena is now dominated by the subject of affordable housing."
• • •
The Corporate Directors Forum's annual Director of the Year awards on Sept. 20 at the Hyatt Regency La Jolla at Aventine included five honorees from the SD 500:
Bradley Feldmann of Cubic Corp. and director at UrbanLife was honored for Corporate Governance.
John Case of Realty Income Corp. and director at Duke Realty Corp., won for Enhancement of Economic Value.
Tina Nova won for Companies in Transition. She is chair at Arena Pharmaceuticals and director at Veracyte and Rady Children's Hospital Pediatric Genomics and Systems Medicine Institute.
Oliver "Chip" Brewer of Callaway Golf and director at Topgolf, National Golf Foundation and the Legacy Charitable Foundation was named Rising Star.
Debra Reed, executive chairwoman at Sempra Energy and director on several boards, was given a Lifetime Legacy award.
To suggest items for consideration in the SD 500 update, send a note to news@sdbj.com.