Netradyne, AI Focused Fleet Safety Startup, Raises $21M
Monday, October 1, 2018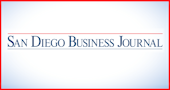 Netradyne, a San Diego company that uses artificial intelligence for fleet safety, has closed a $21 million Series B funding round led by Microsoft Corp.'s venture arm, M12. With the investment, M12 will also gain a seat on Netradyne's board, where it plans to use its resources and expertise to scale the 3-year-old company.
The startup plans to use the additional funding to support new features, including HD mapping, insurance, and data analytics, including information on road conditions, driver behaviors, traffic patterns and geographic risk areas.
"We're excited about our investment in Netradyne, an innovative company that we believe has the ability to create a safe new driving standard for commercial vehicles," M12 Managing Director Samir Kumar said in a news release. "Netradyne's Driveri system uses deep learning and computer vision at the edge, enabling rich contextual insights that help fleets establish safe driving practices."
Other investors in the round include Point72 Ventures, an investment fund established by billionaire Steve Cohen, and Reliance Industries Limited, a Mumbai, India-based conglomerate that previously invested $16 million in Netradyne's Series A funding round.
Netradyne was founded in 2015 by two former Qualcomm engineers, Avneesh Agrawal and David Julian. Its vision-based platform uses AI and machine learning to reduce incidents for commercial drivers and provide insight for fleet managers. The company is currently focused on marketing the product in the commercial vehicle space.
"In a very short period of time, Netradyne has made major strides in commercializing next generation AI in ways that deliver tangible impact to real businesses," Agrawal said in a press release.