Qualcomm launches $100M AI fund
Wednesday, November 28, 2018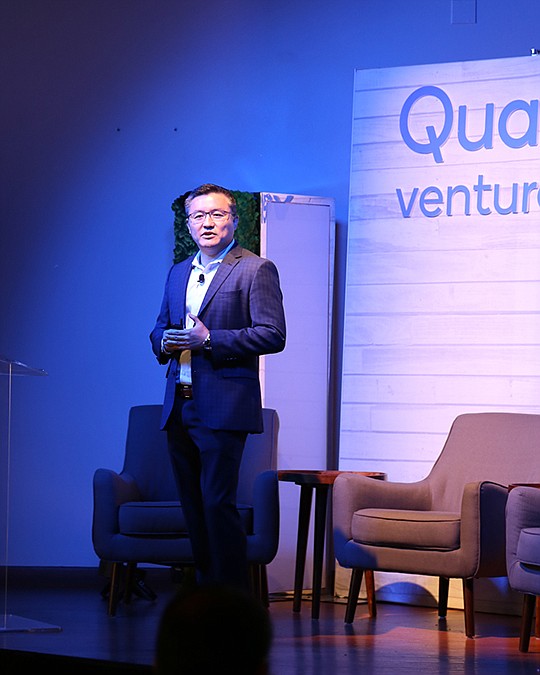 Qualcomm Inc.'s venture capital arm will launch a new, $100 million fund focused exclusively on artificial intelligence startups, the company announced on Nov. 28.
"At Qualcomm, we invent breakthrough technologies that transform how the world connects, computes, and communicates," Qualcomm CEO Steve Mollenkopf said in a news release. "For over a decade, Qualcomm has been investing in the future of machine learning. As a pioneer of on-device AI, we strongly believe intelligence is moving from the cloud to the edge."
Qualcomm investment director Albert Wang oversaw the first investment from the fund.

Qualcomm Ventures' first investment for the new fund was in New York-based AnyVision, a face and object recognition startup. The company participated in AnyVision's $28 million series A round in July, led by Bosch.
In particular, Qualcomm Ventures will focus on investing in AI for autonomous cars, robotics and machine learning platforms. AI had already been a key part of Qualcomm Ventures' investment portfolio — it had invested in Cruise Automation, a developer of technology for autonomous vehicles, and Brain Corp., a San Diego startup that is using AI to power autonomous cleaning machines.
In particular, Qualcomm will focus on edge AI, or companies that process data in-device, rather than on the cloud. For example, companies that collect and process data in your smartphone, your video doorbell, or other connected devices.
"From a Qualcomm standpoint in particular, we power a lot of the devices at the edge of the network," Quinn Li, global head of Qualcomm Ventures, said in a previous interview. "We believe artificial intelligence processing will be at the edge of the network, instead of in the cloud."
Those capabilities will also require connected devices to have more computing power, a solution that would be in Qualcomm's wheelhouse. Li said he expected IoT devices to become more sophisticated as Qualcomm develops and embeds more of these processors into them.
CORRECTION: This article has been corrected to reflect Albert Wang's role with the fund.