Cubic to Sell More Shares
Monday, November 26, 2018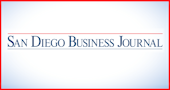 Defense and government technology specialist Cubic Corp. announced on Nov. 26 that it plans to make a follow-on offering of 3.3 million shares of common stock.
Cubic (NYSE: CUB) said it planned to use part of the net proceeds to repay some of the money it borrowed to buy Trafficware, a Texas company. The remainder of the offering will go toward general corporate purposes.
By 3:30 Pacific time on Nov. 26, the company had yet to price the offering.
Cubic said it planned to grant its underwriters a 30-day option to buy up to 495,000 more shares at the public offering price, less discounts and commissions. J.P. Morgan and Citigroup are joint book-running managers and representatives of the underwriters.
Cubic closed its $235.7 million purchase of Trafficware in late October. The acquired company offers software and connected hardware for traffic control, including intersection management technology. The company plans to fold the acquisition into its transportation systems business unit.
In the last 52 weeks, Cubic shares have traded as high as $77.35 and as low as $52.25. Shares closed Nov. 26 at $66.19.