SERVICE: CONTRACTORS PLAY BIG ROLE IN $30B MARKET
Translation Cos. Define Themselves With Work
Sunday, November 25, 2018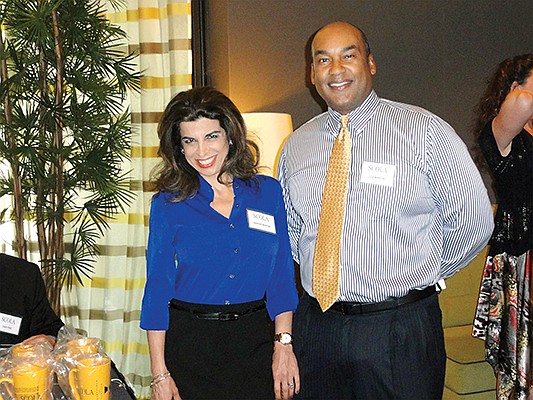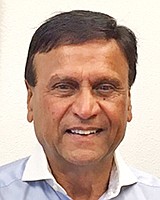 Sayed Ali's face is something to behold. Ten seconds ago, a reporter asked him for the most obscure language his business deals in. Taking a few steps through his Scripps Ranch office, he stops at a low cubicle wall and consults the woman on the other side.
IMANI LEE INC.
CEO: Bahar Martin
Revenue: Less than $2 million
No. of local employees: Six
Investor: Lee E. Martin
Headquarters: Carmel Valley
Year founded: 2002
Company description: Business offering interpretation, translation and localization, among other services
IU GROUP
CEO: Sayed Ali
Revenue: About $12 million in 2017; anticipates $15 million in 2018
No. of local employees: 35
Investor: Sayed Ali
Headquarters: Scripps Ranch
Year founded: 1970; Ali acquired it in 2007
Company description: Service provider specializing in interpretation, translation and sign language
The CEO of IU Group turns back, looking as if he won a prize. "Chuukese," he says with a grin. It's the language of people in a certain Pacific island group. It has some speakers in Hawaii — and probably not too many speakers in cubicles. Most San Diego companies don't have that language in their skill set, but IU Group does. The initials stand for Interpreters Unlimited.
A rare breed of San Diego companies makes a living from translating and interpreting languages (translation is done in text, interpretation is spoken). Another such business is Imani Lee in Carmel Valley. In addition to more common languages from Europe and Asia, Imani Lee can claim to have worked in Zulu.
Both businesses have access to thousands of contractors who can interpret for customers, or translate and edit to or from English. IU Group claims 9,000 contractors while Imani Lee claims more than 3,500.
Ali estimates the market is worth $30 billion annually, with half of that work in the United States. The market is growing at 7.5 percent per year.
Growing By Acquisition
IU Group recently acquired Globelink Foreign Language Center, a business based in Colorado Springs, Colorado, that had about 50 employees and annual revenue in excess of $1 million. Financial terms of the acquisition were not disclosed. The addition brings IU's headcount to about 100. Ali said he plans to absorb the Colorado business slowly since he does not want to get rid of the things that made the business successful. Any staff changes will be by attrition.
It's one of several acquisitions IU Group has made over the years. Another acquired business was Arkansas Spanish Interpreters and Translators in Little Rock.
Prev Next