SERVICE: CONTRACTORS PLAY BIG ROLE IN $30B MARKET
Translation Cos. Define Themselves With Work
Sunday, November 25, 2018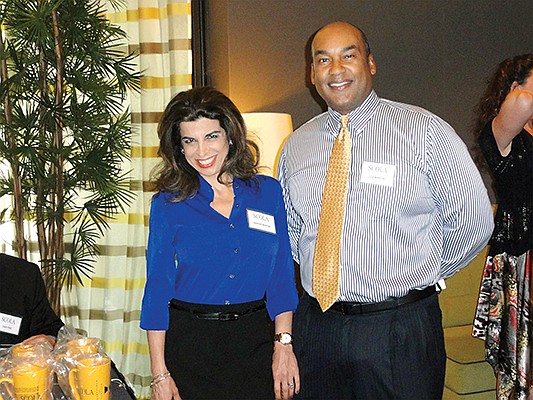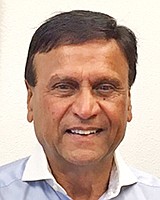 Sayed Ali's face is something to behold. Ten seconds ago, a reporter asked him for the most obscure language his business deals in. Taking a few steps through his Scripps Ranch office, he stops at a low cubicle wall and consults the woman on the other side.
IMANI LEE INC.
CEO: Bahar Martin
Revenue: Less than $2 million
No. of local employees: Six
Investor: Lee E. Martin
Headquarters: Carmel Valley
Year founded: 2002
Company description: Business offering interpretation, translation and localization, among other services
IU GROUP
CEO: Sayed Ali
Revenue: About $12 million in 2017; anticipates $15 million in 2018
No. of local employees: 35
Investor: Sayed Ali
Headquarters: Scripps Ranch
Year founded: 1970; Ali acquired it in 2007
Company description: Service provider specializing in interpretation, translation and sign language
The CEO of IU Group turns back, looking as if he won a prize. "Chuukese," he says with a grin. It's the language of people in a certain Pacific island group. It has some speakers in Hawaii — and probably not too many speakers in cubicles. Most San Diego companies don't have that language in their skill set, but IU Group does. The initials stand for Interpreters Unlimited.
A rare breed of San Diego companies makes a living from translating and interpreting languages (translation is done in text, interpretation is spoken). Another such business is Imani Lee in Carmel Valley. In addition to more common languages from Europe and Asia, Imani Lee can claim to have worked in Zulu.
Both businesses have access to thousands of contractors who can interpret for customers, or translate and edit to or from English. IU Group claims 9,000 contractors while Imani Lee claims more than 3,500.
Ali estimates the market is worth $30 billion annually, with half of that work in the United States. The market is growing at 7.5 percent per year.
Growing By Acquisition
IU Group recently acquired Globelink Foreign Language Center, a business based in Colorado Springs, Colorado, that had about 50 employees and annual revenue in excess of $1 million. Financial terms of the acquisition were not disclosed. The addition brings IU's headcount to about 100. Ali said he plans to absorb the Colorado business slowly since he does not want to get rid of the things that made the business successful. Any staff changes will be by attrition.
It's one of several acquisitions IU Group has made over the years. Another acquired business was Arkansas Spanish Interpreters and Translators in Little Rock.
"I said, 'Little Rock?'" Ali said with a laugh — but, he said, the company had a good track record, as well as a market. Arkansas is home to the poultry processing and automotive industries.
All told, IU Group had $12 million in revenue in 2017; Ali anticipates $15 million this year. Revenue should exceed $18 million in 2019, the CEO said.
Ali said IU can find work in several vertical markets. Its largest sector is hospitals and health care providers. Government social services agencies, schools, prisons and Homeland Security agencies (including the U.S. Border Patrol) are the second largest market.
Ali said California's changing law about independent contractors is complicating his business. The California Supreme Court made its Dynamex Decision in April. In short, the decision calls on businesses to classify more workers as employees rather than contractors.
The Ups and Downs of Federal Work
The federal government seems to have been good to Imani Lee. The business does a significant amount of work with several departments and the armed services. But the political phenomenon called sequestration, which put a cap on federal budgets a few years ago, created some anxious moments.
"When sequestration first hit, we lost four contracts in one day," said Lee E. Martin, chairman of Imani Lee. He recalled that his business had to lay off 100 people immediately.
That created a memorable lesson for Martin: other sources of revenue can give you cushion in hard times.
Today he is leavening his government work with business work. Lee spoke of one client who would like to expand to Japan and South Korea, and wants its marketing materials and Power Point presentations to be grammatically perfect. Lee noted that the spread of the internet is opening more opportunities, including subtitles and captions for videos. Law is another market that brings unusual assignments: European parents seeking to have children through surrogate mothers in the United States often have law firms draft agreements which Imani Lee translates.
The business has translated for Saudi Arabian royalty and has hired role-players to train Navy SEAL teams for deployments in the Middle East. Imani Lee's most unusual assignment, however, was translating military documents related to the Iraqi government's 1988 chemical weapons attack on a Kurdish town.
Revenue at Imani Lee has been in the range of $1 million to $2 million in the last few years, Lee said. The business counts six employees in San Diego County and a seventh outside of California.
In addition to subject matter experts, Imani Lee relies on computers to perform at least the initial steps of translating materials. To hear Lee tell it, the process is complicated, and human involvement provides best results.
Imani Lee is a minority-owned business. Frequently the government sets aside work for such entities.
Being on the West Coast is an asset, Martin added. When the hour gets late in Washington, D.C., government customers "reach out to the California companies."