DINING: FOOD, ART AND WELCOMING ENVIRONMENT MAKE AN IMPRESSION
Restaurant Chain Wants Each Eatery to Have Its Own Flavor
Sunday, November 25, 2018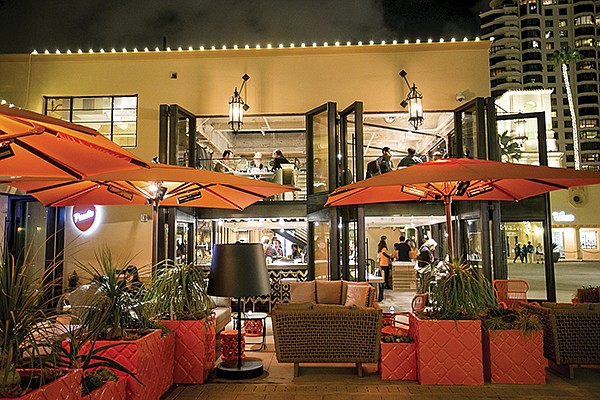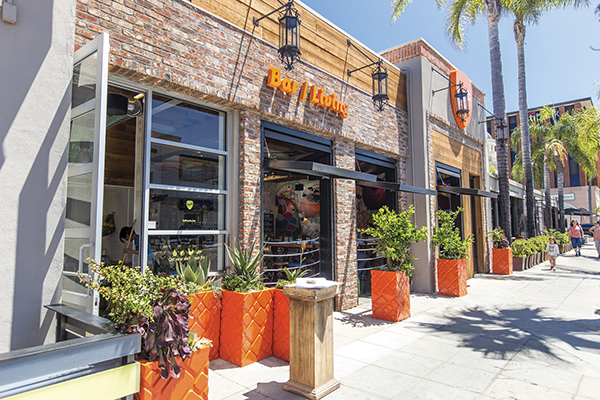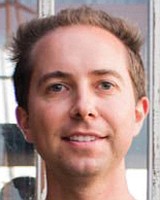 When San Diego-bred brothers Alex and Eric Adler first had the idea of opening a Mexican-inspired restaurant almost a decade ago, their immediate inclination was to create an upgraded version of the traditional Southern California hole-in-the-wall taco shop.
"The vision was to provide San Diegans the Mexican food that we thought should exist but didn't," said 34-year-old Eric Adler, who, along with his brothers, is a first-generation Mexican-American. "Mexican food here was overlooked in terms of quality and ingredients, but also in terms of space and experience. So, we started thinking of the idea for (what would become) Puesto."
Six years later, with two locations in San Diego and six brick-and-mortars throughout California in all, it appears the innovative and modern Mexican concept of Puesto has worked. What makes the restaurant chain a favorite among locals and visitors alike is not only the unconventional flavor combinations of Mexico City-inspired tacos that executive chef and longtime family friend, Luisteen Gonzalez, has artfully crafted, but also the visually-appealing and fun atmosphere that the Adlers have created at each destination.
Family Venture
Founded in 2012 by Alex, Eric and third brother Alan Adler, today Puesto has more than 600 employees, served more than one million tacos in San Diego in 2017, and will serve one million plus guests throughout its six locations in 2018. The family-run-and-funded company, with money invested by the Adlers' grandfather, pulled in $25.4 million in revenue for its most recent fiscal year, and in 2019, it expects to break $40 million.
Menu favorites include the filet mignon taco with crispy melted cheese, avocado and spicy pistachio serrano; the chicken al pastor taco with crispy melted cheese, hibiscus and chipotle tinga, avocado and pina habanera pico; and guacamole nogada, an eclectic take on the classic guacamole with pomegranate arils, mango, chile de arbol and candied walnuts. Puesto prides itself in using sustainable meats, non-GMO, organic ingredients and local produce, and makes its foods fresh daily, including its handmade maiz azul stone-ground tortillas and its salsas.
Meanwhile, street artists like the Bay Area's Chor Boogie have been commissioned by Puesto designer, Thomas Schoos, to create graffiti murals in each of the locations, a touch that has become a staple part of the design for the brand.
"We want to bring something different, an environment where people feel a desire to spend hours if they want to and come frequently, too," said Eric Adler.
PUESTO
Founders: Alan, Alex and Eric Adler
Revenue: $40 million in 2019 (projected)
Year Founded: 2012
Headquarters: UTC
No. of Employees: over 600
Description: San Diego-based restaurant chain serving innovative, locally-sourced Mexican City-style dishes.
Tech Savvy
With its latest location, opened just this month in Concord, a city northeast of San Francisco, the Adlers have been able to add even more modern amenities and technologies to the company. The Concord Puesto is their second venture outside of Southern California. The 7,500 square foot space with 250-capacity
indoor and outdoor seating has hydraulic windows that open to the patio and, at the bar, an overhead liquor carousel that lowers at the push of a button. Additionally, Puesto has begun implementing systems that monitor customer engagement on sites like Yelp and OpenTable. In the future, Eric and Alex Adler hope to bring all of the same advances to all of the existing as well as future Puesto locations, including the two in Irvine and one in Santa Clara.
"We have been working hard to make sure we are engaging with all diners no matter what medium they use to communicate with us," said Alex Adler.
While the brothers agree that the Mexican "with a modern twist" concept has been well-received by the public from the start, mostly because it is something San Diegans hadn't yet seen, according to the Adlers, it hasn't come without its share of criticism.
The Critics
"We've gotten a lot of love and also a lot of hate," said Eric Adler. He says they've heard it all, from comments about their ages to critiques about the authenticity of the food. His advice: "You have to be able to navigate it and see what is the best direction for your business. You can't listen to everybody. It's really a balancing act."
Plenty of reproach aside, the Puesto brand is still going strong. Alex Adler says while there is no plan to open a location in 2019, the brothers hope to continue to expand the eatery's footprint in its home base in the next few years and continue providing more than just a run-of-the-mill taqueria to San Diego.