Local Startups in Airport Innovation Lab Tackle Parking and Baggage
Sunday, November 25, 2018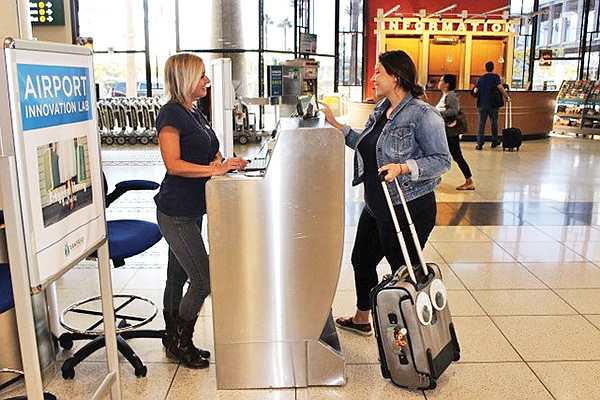 The San Diego International Airport is looking to make parking, and hauling luggage between trips, less of a pain. Its new Airport Innovation Lab graduated its first cohort of startups Nov. 14, all of which focused on improving one of these two pain points.
The five companies ranged from early-stage startups to more experienced entrepreneurs with a team of 450. Of the five pitches, two came from the airport's backyard in San Diego: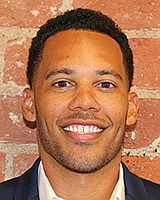 ParkConnect
Founder and CEO: Shadrach Vaughn
Vaughn came up with the idea for ParkConnect after moving to Mission Beach. He had a parking spot; what if he could rent it out like an Airbnb?
"People currently think of parking as time-consuming and stressful," Vaughn said. He hopes to change that.
Shortly after his lightbulb moment, applications opened for the Airport Innovation Lab. Vaughn created an app that allows users to search for a parking spot, and reserve it. It also lets individuals and parking lot operators rent out open spots.
"We target airports with underutilized parking spaces," Vaughn said. "We bring more occupancy and increased revenue to those lots."
Vaughn formally launched the app in July. During a three-week test run with four parking lots at the airport, the company saw more than 1,000 user sessions. Outside of making it easier for people to find a parking space, Vaughn is looking to drive users to pay via mobile, rather than waiting in line at a kiosk.
So far, he has bootstrapped the company, but is looking to raise funds to grow ParkConnect through the next year. To date, the company has raised $15,000.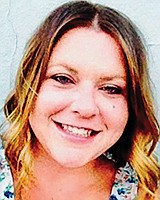 Baggage Nanny
Founder and CEO: Crystal Browning
Browning got the idea for Baggage Nanny through running vacation rentals in San Diego. After some of her customers asked if they could store their luggage onsite, she launched the company in April, with her dad as her business partner.
"I said, 'let's buy a van, get a storage unit and hit the ground running,'" she said.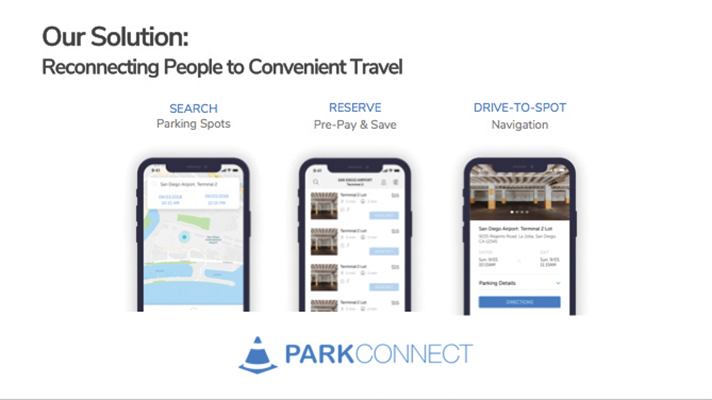 At first, Browning started offering on-demand baggage pickup, storage and delivery for those vacation rental companies. But then she saw the opportunity to begin offering the service in airports.
"The concept is, if your flight is delayed or cancelled, and you want to go get dinner or go to the zoo, you don't have to take your bag with you," she said.
Baggage Nanny launched in the San Diego International Airport through the program, operating a kiosk at the baggage claim in Terminal One. The bags are stored at an offsite facility — the Transportation Security Administration no longer permits storage lockers at U.S. airports — and are returned to customers when they're ready to check in.
At first, Browning said, "it was crickets." But as word got out about the service, more customers stopped by to drop off their bags.
During the three-week trial period, her company took 81 orders, stored 347 bags and brought in $2,665 in revenue. To date, the company has brought in $9,500.
Baggage Nanny currently works with CruisePlus, a Canadian cruise ship company, the San Diego Port Authority, and the San Diego Convention Center. In the future, she hopes to bring the concept to other airports in destination cities, such as Tampa, Dallas and Boston.
Three additional startups traveled from across the U.S. to join the Airport Innovation Lab. They included:
FreedomPark, an Irving, Texas-based valet parking service that partners with car rental companies
Vark, a Southlake, Texas, platform for managing valet services
TravelCar, a French car-sharing platform with its U.S. headquarters in Los Angeles. It gives passengers the option to rent out their vehicles when they park at the airport.