SDBJ INSIDER: This Founder Seeking Time To Chill Out
Sunday, November 25, 2018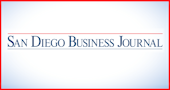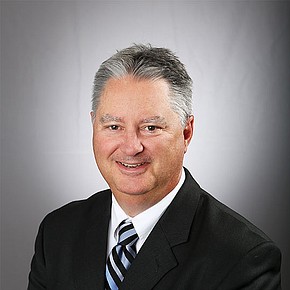 How many irons do you have in your fire? Probably not as many as Dylan Whitman.
This has been quite a year for Whitman, who since 2013 has grown digital marketing firm BVAccel to be among the fastest growing companies in San Diego. BVAccel was purchased in August by August Spark.
Whitman this year co-founded a retention marketing firm, appropriately named Retention Rocket, along with Brian Levine, formerly of Twilio and Active Network, and James Brennan, perhaps best known for his role as co-founder of Suja Juice.
Whitman also has started a retail brand incubator called Chillest.com. Among its early investments are C-Star Provisions, which is a joint venture with Cowboy Star Restaurant & Butcher Shop to build up their celebrated beef jerky products. C-Star Provisions will soon announce a new beer-marinated jerky flavor produced in conjunction with a local brewer.
Other Chillest brands are Pinqs (health and beauty products, which is starting with subscription-based teeth whitening products) and Bold Rise (subscription focused dietary supplement products). He also has invested in Bold Brew Coffee, a cold brew coffee brand founded by San Diego State University students Jack Doheny and Jake Solomon that is marketed as a natural alternative to energy drinks.
• • •
Whitman also found time to get married, though the sale of BVAccel resulted in the honeymoon being delayed a few months.
• • •
Stockdale Capital Partners' recent open house seeking feedback on its plans to convert Horton Plaza into a tech center brought excitement from guests but also unease with what would become of the iconic downtown centerpiece. While Horton Plaza and its unique architecture might have been a civic treasure at some point, the fortress-like design clearly is not in favor today despite more people living and working downtown than ever.
Stockdale's track record includes the recent transformation in Scottsdale, Ariz., of the failed Galleria retail mall, built in the early 1990s, into the Galleria Corporate Centre. That locale has several high-profile tech tenants, including Yelp and CA Technologies, recently acquired by Broadcom.
• • •
XSport Global Inc. of Charlotte, N.C., recently put out a news release announcing a $1 million investment from Triton Funds. What the release doesn't say is that Triton Funds is run by UC San Diego students Yash Thukral and Sam Yaffa.They put together a $25 million fund from local investors and mentors. Triton Funds has made at least five deals so far.
Editor-in-Chief Nels Jensen can be reached via njensen@sdbj.com