Mitek's Activist Investor Pushes for Exemption from 'Poison Pill'
Originally published November 20, 2018 at 11:24 a.m., updated November 21, 2018 at 3:29 p.m.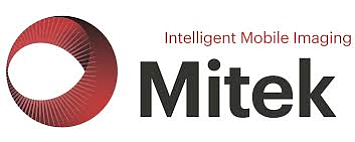 An activist investor urged Mitek Systems Inc.'s board to lift a measure that could prevent the company from buying more stock. New York-based Elliott Management Corp. publicly issued the letter on Nov. 20, disparaging Mitek's board for not engaging with its portfolio company ASG Technologies Group, which has been trying to acquire Mitek (Nasdaq: MITK) for the past three months.
Mitek is best-known for developing the technology used to deposit checks through smartphones, but the San Diego-based fintech company has also been building out its identity verification business. In its most recent bid to acquire Mitek for $425 million, ASG Technologies said it would further invest in its ID verification solutions. But Mitek's board rejected the deal in early November, stating it undervalued the company.
Specifically, Elliott sought an exemption from an agreement Mitek's board enacted on Oct. 23, which could effectively prevent a hostile takeover. The "poison pill" strategy would kick in if a 5 percent owner of Mitek's stock increases its holdings by more than 50 percent over three years; effectively, it would make it more expensive for them to continue buying up stock.
Mitek stated it adopted this plan to protect up to $60 million in tax assets that could be jeopardized with a change in ownership. But Elliott chalked up the agreement to entrenchment.

"Mitek's attempts to disguise this poison pill as a tax-asset-protection plan are thoroughly unconvincing," it stated in the letter.
Elliott reasserted that it had made a "substantial investment" in Mitek's stock, and had become one of its largest investors. Elliot currently owns .78 percent of Mitek's outstanding shares. The company is seeking an exemption so it can acquire up to 14.9 percent of Mitek's stock.
"Even at our current ownership levels, Elliott is now a larger investor in Mitek than all of Mitek's nonexecutive directors combined," the letter stated. "We consider it the responsibility of the board to enter into a non-disclosure agreement with ASG and permit ASG to conduct customary due diligence with the aim of making a final, binding bid."
Mitek declined to comment on the letter.
Since Mitek's CEO and CFO filed their resignations in August, the company has filled one of the vacancies. Shortly after turning down ASG Technologies' bid, Mitek named Max Carnecchia as CEO on Nov. 6.
Mitek's stock was valued at $9.43 at market open on Nov. 20.
UPDATED: This story has been updated to reflect Elliott's holdings in Mitek.