SDBJ INSIDER: Internet Bank Has New Home With Quite a View
Monday, November 19, 2018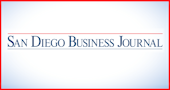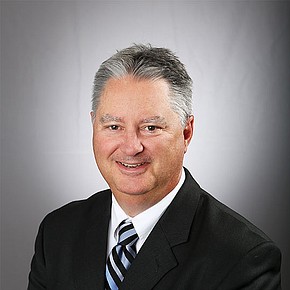 San Diego's high flying digital banking trendsetter has made it to another peak, this one on top floors of the Pacifica Tower at The Plaza office center in UTC. Axos Bank, known previously as Bank of the Internet and BofI Federal Bank, has leased 42,000 square feet on the 17th and 18th floors. Axos, which rebranded Oct. 1, also will have signage atop the building, one of the tallest in UTC.
Wells Fargo previously had the office space and signage.
Axos Bank's UTC footprint increases from 76,000 square feet to 136,000, which includes other space in The Plaza and nearby in Eastgate. It's the bank's seventh expansion in the past five years; assets now exceed $8.6 billion.
• • •
The region is home to another banking innovator. UTC-based Silvergate Bank and CEO Alan Lane began pursuing digital currency customers in 2013 and say they have more than 400 customers in the space. Silvergate has more than doubled its assets in the past year to $1.9 billion.
• • •
Timing is everything department: The San Diego Regional Chamber of Commerce just celebrated 43 graduates of its second Advance class, a seven-month leadership program designed by women to empower women in the workplace. Among the chamber's other programs is the Public Leadership Institute, a five-month program that trains would-be political candidates. The last PLI class of 16 had three women. I'm guessing that ratio will be significantly different for PLI's next group in the spring.
• • •
Timing is especially important in spec development, and two projects coming online played that well. Kilroy Realty Corp.'s The Shops at One Paseo in Del Mar Heights is nearly fully pre-leased despite having the highest retail rates in the region. Lankford & Associates' six-story Block D in the East Village Makers Quarter recently opened at about 80 percent leased. It was the first spec office building built downtown in 10 years.
• • •
I'm not so sure about the scope of the business opportunity, but David Metzgar has combined two of his passions into a parahawking business. It's a combination of paragliding and falconry.
Metzgar, a paragliding pilot, in 2013 co-founded Total Raptor Experience, which is based in Ramona and has had a falconry presence at the Torrey Pines Gliderport since 2014. Now he has started Fly With a Bird, in which you can paraglide alongside a falcon.
Editor-in-Chief Nels Jensen can be reached via njensen@sdbj.com