Benefit Attendees Applaud, Assist Scripps' Lifesaving Role
Sunday, November 18, 2018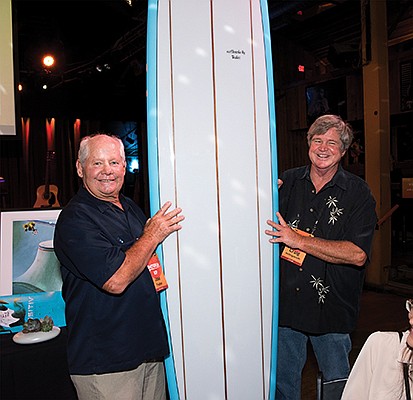 More than 300 people attended the third annual benefit concert for Scripps Memorial Hospital Encinitas recently at the Belly Up Tavern in Solana Beach. The event, which featured nationally recognized singer Phillip Phillips, raised funds for a new intensive care unit that is part of a multiphase campus expansion planned to better serve the health care needs of the growing North County community.
Later in the night, guests bid on a surfboard created by world-class longboard surfer Joel Tudor in appreciation for the lifesaving care his father received earlier this year.
Joe Tudor, Joel's father, 67, was surfing along at Cardiff Reef in April, when he had a heart attack. Tudor managed to ride a wave to shore and call paramedics for help. Within minutes he was at Scripps Memorial Hospital Encinitas, where two stents were implanted into arteries in his heart. Tudor said he continues to enjoy surfing today thanks to the incredible care he received at Scripps. Visit: scripps.org.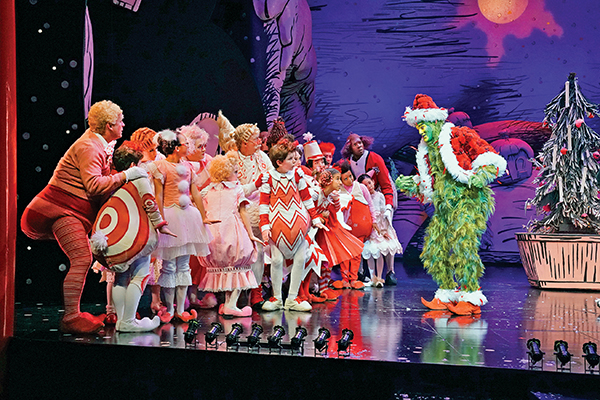 A Whos Whos of Theater Talent Bring the 'Grinch' to Old Globe
The Old Globe , a nonprofit organization in Balboa Park, announced the 21st annual production of Dr. Seuss' "How the Grinch Stole Christmas" is now open at the Donald and Darlene Shiley Stage in the Old Globe Theatre, which is part of the Conrad Prebys Theatre Center. The cast, comprised of Broadway veterans and Old Globe veterans, returns with San Diego favorites and old and new Whos too. The production runs through Dec. 29.
The Globe's mission is to preserve, strengthen and advance American theater by creating theatrical experiences of the highest professional standards, providing an environment for the growth and education of theater professionals, audiences and the San Diego community at large. Visit: theoldglobe.org.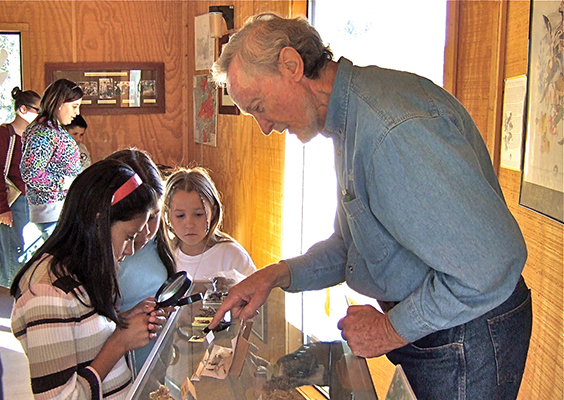 Local Cox Conserves Hero Gets National Recognition
Cox Enterprises, parent company of Cox Communications Inc., and The Trust for Public Land have named Phil Pryde the 2018 National Cox Conserves Hero. As the winner of this award, Pryde's nonprofit beneficiary of choice, the San Diego River Park Foundation, will receive $50,000. This is in addition to the $10,000 already awarded to the environmental nonprofit when Pryde was named the California Cox Conserves Hero earlier this year.
Sam Attisha, senior VP and region manager for Cox Communications in California said: "Phil has done a tremendous job not only volunteering with The San Diego River Park Foundation to keep our outdoor spaces protected, but he's also dedicated many hours and years to helping educate our next generation of environmental stewards."
Pryde, a professor emeritus at San Diego State University where he taught courses in environmental policy, land use planning, and environmental impact analysis for 32 years and with local conservation groups for 48 years.
The Cox Conserves Heroes program is celebrating 10 years of recognizing community members who work to create, preserve or enhance outdoor spaces. Through the Cox Conserves Heroes program, the James M. Cox Foundation has donated $860,000 to environmental nonprofits across the U.S. and has honored more than 200 volunteers since the program's launch a decade ago. Visit: thesandiegoriver.org. or cox.com.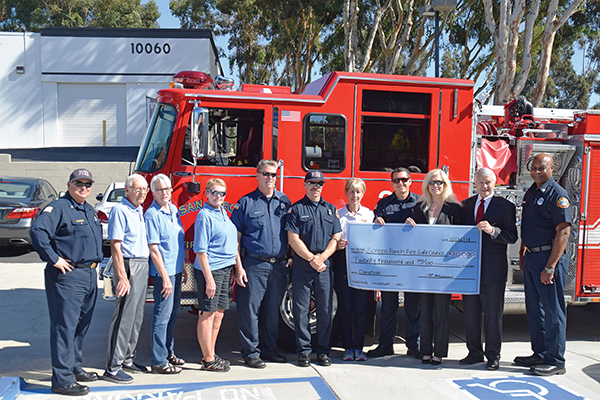 The Glen Makes Contribution To Fire Safety in Scripps Ranch
The Glen at Scripps Ranch recently made a $20,000 donation to the Scripps Ranch Fire Safe Council to help provide 10 special fire equipment boxes to be placed strategically around the Scripps Ranch fire district for first responders in the event of wildfires. Equipment includes emergency vests, traffic cones, signs and flares, among other things.
Rick Aschenbrenner, marketing director for The Glen at Scripps Ranch, presented a check to Kristin Young Rayder, founding member and president of the Scripps Ranch Fire Safe Council, on the 15th anniversary of the Cedar fire that ripped through Scripps Ranch back in 2003.
Fire response personnel from San Diego's Fire Station 37, which oversees the Scripps Ranch fire district, were also in attendance for the presentation along with other Scripps Ranch Fire Safe Council members and The Glen at Scripps Ranch staff. The Glen at Scripps Ranch is a continuing care retirement community under construction for occupancy in 2019. visit theglenatscrippsranch.com.