New Plan Aims to Equip Underutilized Workforce For Innovation Economy
Thursday, November 15, 2018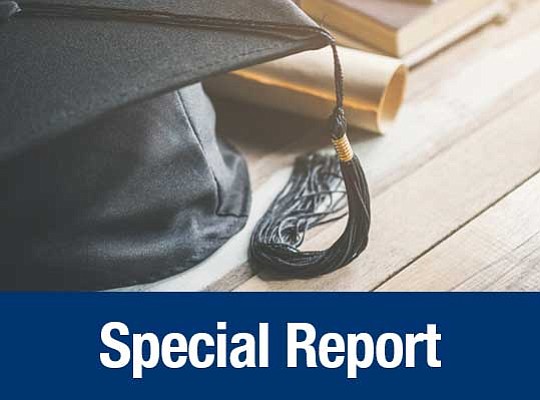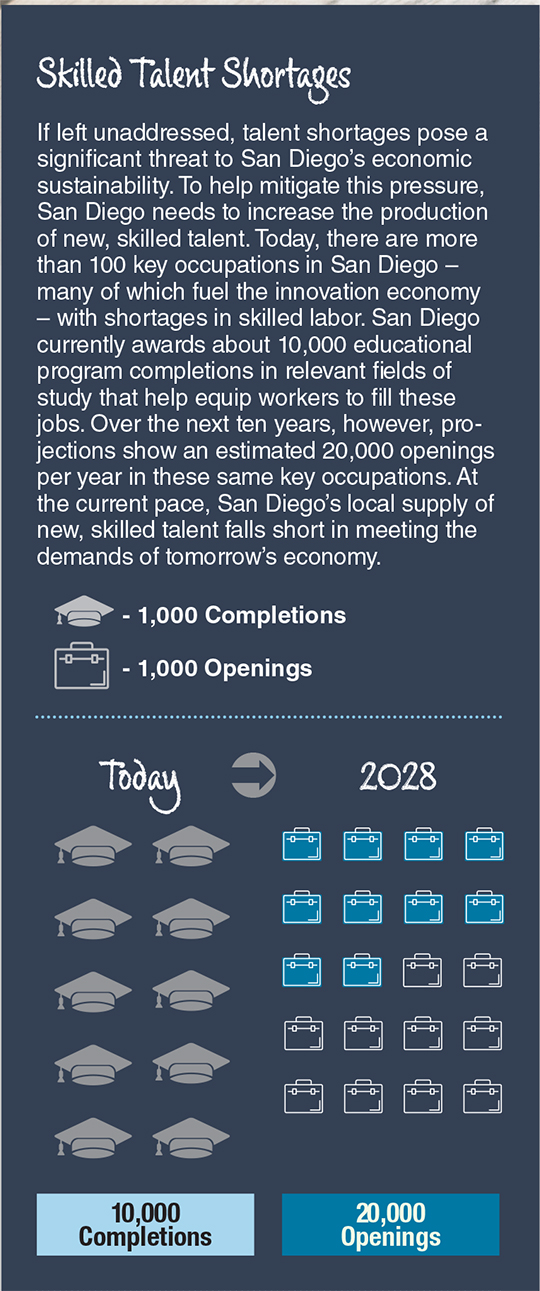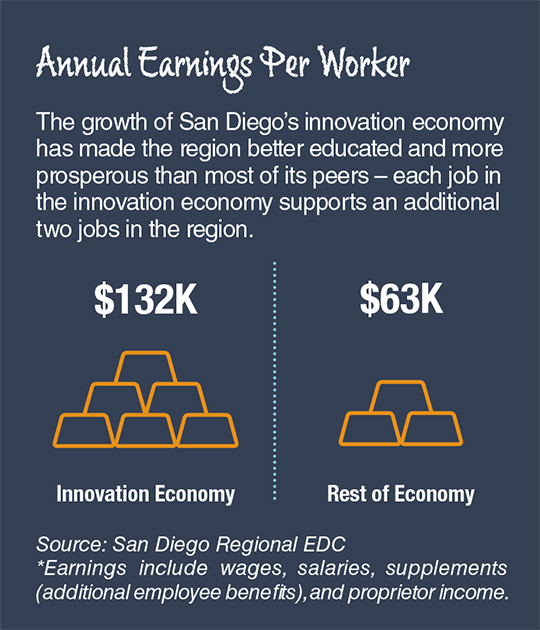 San Diego County faces a steep challenge when it comes to preparing enough workers with the right skills to fill high-tech jobs in the coming decade, a recent study found.
The analysis conducted by the San Diego Regional Economic Development Corp found the San Diego region must double its output of skilled workers with degrees and other post-secondary credentials, to fill what are projected to be 20,000 new jobs per year by 2030. Currently, the study found, the region's educational institutions produce about 10,000 skilled workers per year.
The study, released in September, focused on what the EDC calls the innovation economy, which includes a range of companies in such sectors as telecommunications, the defense industry and life sciences, which need workers with skills and education beyond high school diplomas.
The Innovation Economy
Eduardo Velasquez, research manager with the EDC, said the innovation economy employed 139,000 people in 2017, about 9 percent of the jobs in San Diego. But the jobs are an important engine for the local economy: Innovation economy jobs pay (in total compensation) an average of $132,000, compared with the average of $63,000 for jobs in the rest of the economy.
Today, Velasquez said, there are several thousand high-skilled jobs needing to be filled at any one time; that gap is expected to swell to 10,000 jobs per year over the next 10 to 12 years.
"A big part of what companies need to be successful and competitive is a reliable source of talent," Velasquez said.

In finding enough skilled workers to fill tech jobs, San Diego faces headwinds, from its relatively high cost of living to competition from other metro areas across the country. That's why the EDC and other business leaders believe San Diego needs to produce local talent to fill jobs in the innovation economy.
A Lack of Higher Education
Another key finding from the study is that Hispanics in San Diego are less likely than other ethnic groups to be prepared for college when they leave high school.
"Only about a third of the recent (high school) graduates who are Hispanic meet the requirements for the California State University or the University of California," Velasquez said.
If both African-Americans and Hispanics are brought up to the same level of college readiness as whites (56 percent), said Velasquez, "we would more than fill that 10,000-job shortage. We'd actually have a local talent surplus, if those two populations were performing as well as the white population."
Prev Next