SDBJ INSIDER: Homeless Advocate Ups Commitment; SDSU Owes Thanks
Tuesday, November 13, 2018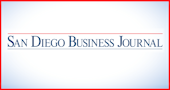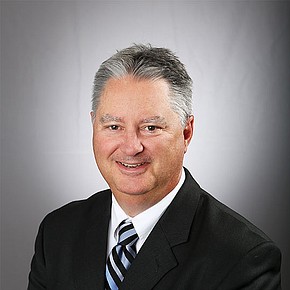 Longtime homeless advocate Michael McConnell announced that he has transferred his share of ownership in San Diego Coin & Bullion to co-owner Chad Martin in order to devote more time to his civic passion and quest to develop permanent housing solutions.
McConnell is far more than a typical advocate. The East Village resident has been vice chairman of the Regional Task Force on the Homeless and in 2017 reportedly paid $30,000 to a professional polling company to gauge the public's position on a possible tax exclusively to fund relief for the homeless vs. what would become the mayor's ill-fated proposal to tie homeless relief in with convention center expansion and infrastructure maintenance.
• • •
McConnell recently was given the Diogenes Award from the local chapter of the Public Relations Society of America for his remarkable candor when dealing with the public and news media. It's not often someone other than a PR professional, public official or company executive wins the award. It's well deserved.
• • •
As distasteful as it may seem given the low-brow tactics of the campaign to redevelop the Mission Valley stadium site, the Friends of SDSU owe a big thank you to FS Investors. Without the fast-track SoccerCity proposal setting the pace, one can only guess how little progress would have been made on the site given the city's inability to execute visionary projects and San Diego State University's previous failure to provide a plan. To use a football analogy, SDSU now has the ball in scoring territory.
• • •
I had a chance to play the Links at Petco Park, and it was a blast hitting golf balls from the various places around the ballpark onto the "greens" on the field. The weather hole with the power fan and water at the tee box was a nice touch from the Padres and Callaway Golf.
Walking around you could see a ton of work being done on the stadium itself. What a novel concept, a San Diego pro sports franchise actually maintaining and improving its facility.
Editor-in-Chief Nels Jensen can be reached via njensen@sdbj.com