Renovation Brings Creative Office And New Tenant to Sorrento Mesa
Sunday, November 11, 2018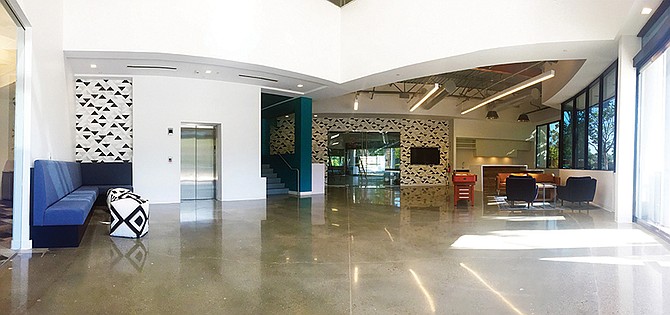 Renovating a Sorrento Mesa office building paid off in a big way for Montana Avenue Capital Partners, LLC.
The real estate investment, management, and development company based in Los Angeles was able to lure Curology away from UTC where it had been leasing space to the new location as the company expanded its San Diego operations.
"These types of projects that have been renovated are performing really well and they're catering to tenant demand and the workforce in the market," said Mike Novkov of Cushman & Wakefield's San Diego office.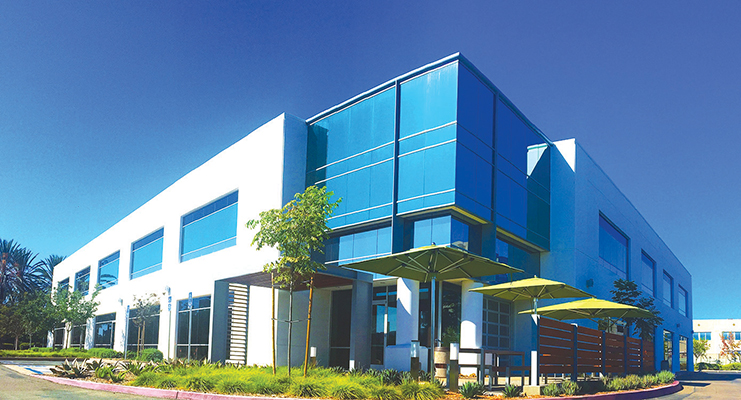 "Creative office has really been the most attractive to tenants, commanding the higher rents in the market," Novkov said. "Overall, there's been a significant amount of leasing, especially with new tenants leasing over 30,000 square feet."
Novkov and Bill Cavanagh of Cushman & Wakefield represented Montana Avenue Capital.
Tom van Betten of Matter Real Estate Group and Casey Sterk of Cushman & Wakefield represented Curology.
Curology is a custom skin care company based in San Francisco.
The company is leasing 54,432 square feet of the 67,832 square-foot Sorrento Mesa building as the new home of its San Diego operations. It had been leasing about 15,000 square feet of space in UTC, Novkov said.
"We could not be more excited to move into 5717 Pacific Center," said David Lortscher, CEO of Curology.
"It is a beautiful space that perfectly fits our needs and provides our team with a vibrant, bright and creative office environment," Lortscher said. "It will allow us not only to retain but attract new talent."
Montana Avenue Capital didn't disclose how much it spent renovating the building, but Cavanagh said the building was completely redone, down to replace the landscaping with drought tolerant plants.
"They demo'd the entire interior of the building and rebuilt a nice, open environment, conference rooms and a large kitchen/break room," Cavanagh said.
Two exterior patios were added with roll-up, garage-style doors to create and indoor/outdoor environment.
The lobby was redone to make it "a much more engaging environment" with new seating, a shuffle board court and a kitchen espresso machine.
"It was really a nice modernization of the lobby," Cavanagh said. "Creating the indoor/outdoor connection was the main goal."
Electric vehicle charging stations also were added.
Historically, Sorrento Mesa has had a high vacancy rate for office space compared to other markets, something that has become an asset for companies looking to expand, such as Curology.
"There are many more options in Sorrento Mesa compared to the surrounding submarkets that are quickly disappearing," Novkov said. "All the surrounding markets are fairly tight, especially when it comes to large blocks of space."