Philathropy: Miracle Babies' Supporters Show and Share the Love
Sunday, November 11, 2018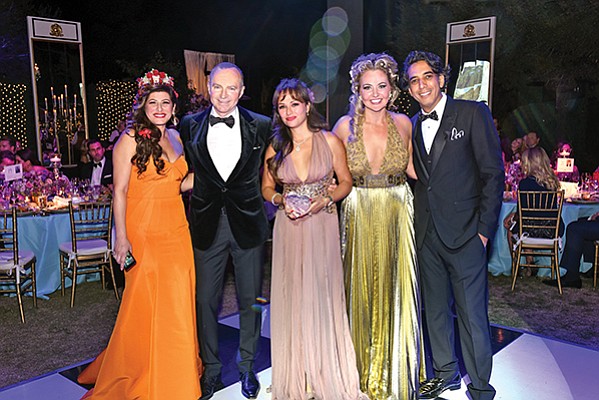 The ninth annual Miracle Babies gala, themed "Minuit à Versailles," took place recently at the Rancho Valencia Resort & Spa. The sold-out gala raised nearly $350,000, which will provide financial and emotional support to families with critically ill babies in neonatal intensive care units. A highlight of the night was a touching video that captured baby Christopher's long and triumphant journey through the NICU. Gala Chair Brittany Hahn led the gala committee, with Co-chairs Anna Houssels, Elaine Becerra, Vince Heald and Andi Neugarten. Moe Razi-Mulcahy and Tim Mulcahy served as honorary chairs. Event sponsors included Conceptual Options, BD, LEEF Organics, and San Diego Fertility Center.
During the past 12 months, Miracle Babies has provided direct financial assistance to approximately 700 families and supportive services to over 2,500 families through our care packages and parent hours. Visit miraclebabies.org.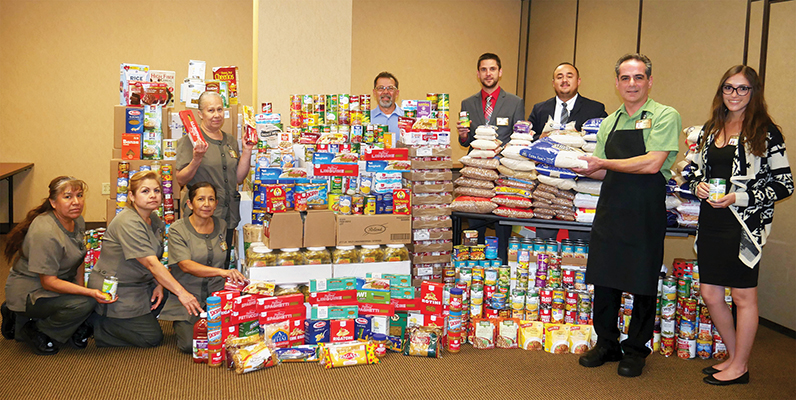 Pala Team Members Give It Their Best to Help Kids
Pala Casino Spa & Resort's Getting Involved in Volunteer Events and Services (G.I.V.E.S) program donated $500 and nearly 500 packs of school supplies to the San Diego Rescue Mission for distribution to needy school children in Southern California. The donation includes pencils, pens, tablets, book covers, rulers, magic markers and backpacks that the children will need to attend school.
Pala team members from each department in the casino challenged each other to donate money to purchase the supplies.
In May, Pala Casino Spa & Resort's G.I.V.E.S. program donated 460 pairs of shoes to Shoes for a Cause, the all-volunteer, nonprofit organization. The shoes collected at Pala will be distributed in the northern Philippines in the Tuba and Kapangan communities. The Pala G.I.V.E.S. program provides community assistance on a local, national and international basis. Visit sdrescue.org.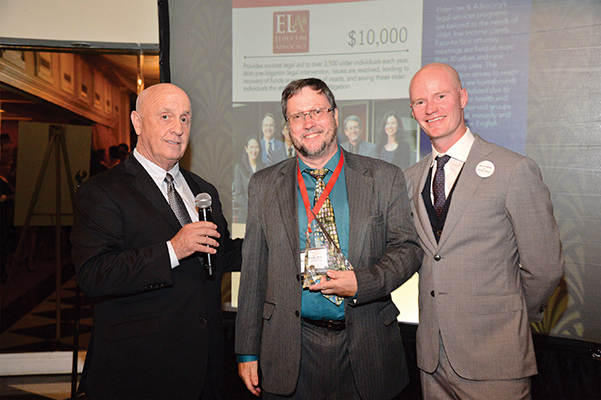 Bar Foundation Gala Is All About Access
The San Diego County Bar Foundation brought together more than 350 of the San Diego legal community's finest at its 21st annual "An Evening in La Jolla" benefit, raising more than $130,000 to help at-risk communities gain access to proper legal services. The foundation also recognized board members Brian Funk with the foundation's President Award for his leadership of the Indigent Criminal Defense Fund and Jean Walcher with a Service Award for her leadership of the communications and development committee, as well as for her pro bono public relations services through her PR and marketing agency.
Neal Rockwood, president of the board of directors said: "These individuals display incredible dedication and effort to provide access to justice throughout San Diego County, and we are grateful for their volunteer service."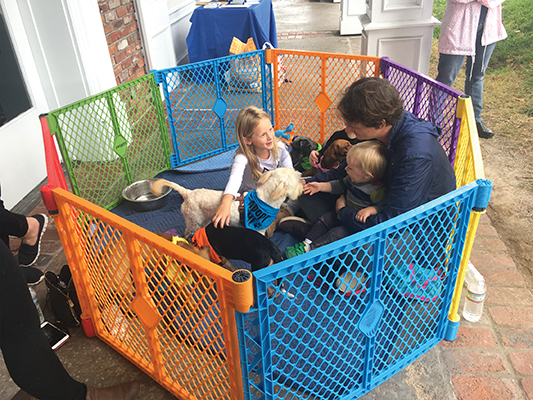 Co. Makes Special Effort To Find Good Homes
Many dogs that previously were homeless now have forever homes, thanks to Coldwell Banker Residential Brokerage's "Homes for Dogs" adoption weekend recently held at its La Jolla, Carlsbad and Rancho Bernardo offices in partnership with local rescues. They joined hundreds of Coldwell Banker offices and animal shelters around the country for the Coldwell Banker "Homes for Dogs" National Adoption Weekend.
The nationwide adoption weekend is part of the "Homes for Dogs Project," a three-year campaign launched by Coldwell Banker Real Estate LLC and Adopt-a-Pet.com, North America's largest nonprofit pet adoption website. The organization has already helped to facilitate more than 20,000 adoptions. Visit adoptapet.com/homesfordogs or for the Coldwell Banker Homes for Dogs Project visit blog.coldwellbanker.com/homes-for-dogs.