Petco Foundation Announces $2.5M to Support Veterans
Sunday, November 11, 2018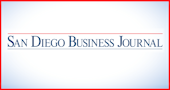 Petco Foundation, headquartered in San Diego, has announced it will donate more than $2.5 million in grant money to help provide veteran's with service dogs. The Helping Heroes annual campaign will help cover training and placement of former shelter dogs with veterans with physical and emotional disabilities like post-traumatic stress disorder (PTSD).
"Many veterans have shared their stories with us about how their service and support canines have changed or saved their lives," Petco Foundation President Susanne Kogut said via a press release. "We are honored to provide the vital support necessary to assure that more veterans are able to receive a trained canine companion to help them through the challenges they face when they return home to civilian life."
The largest investment from the Petco Foundation will be $2 million to K9s for Warriors, based in Ponte Vedra Beach, Florida. Additional investments include $75,000 to Veterans Assistance Dogs of Texas, $25,000 to Operation Delta Dog in Chelmsford, Massachusetts, $40,000 to Project Delta, Inc., in Brooklyn Par, Minnesota, $30,000 to San Diego-based Shelter to Soldier, Inc., and $50,000 to Companions for Heroes, Saint Simmons, Georgia.