PROPERTY: TECH COS. PURSUE YOUNG TALENT, VIBRANT ENVIRONMENT
After Millennials Move Into Downtown, Companies Follow
Thursday, November 8, 2018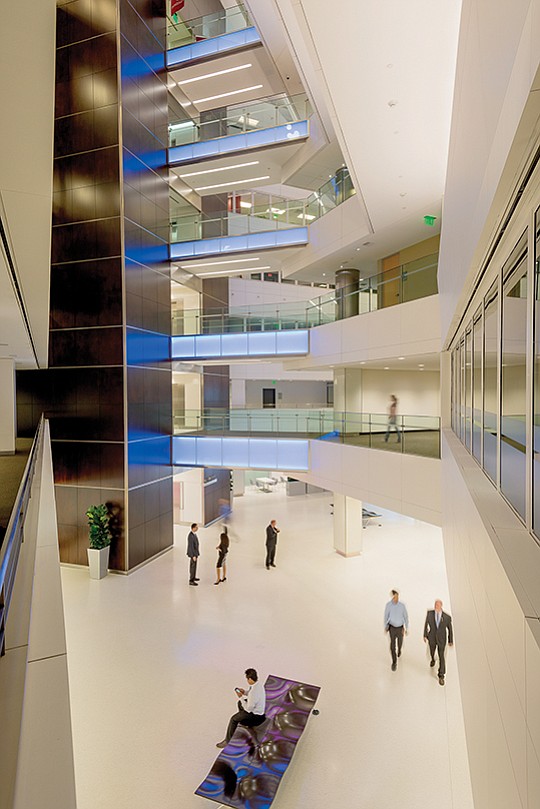 A rash of new apartment construction in downtown San Diego is having an unexpected side effect of ratcheting up demand for downtown office space.
Many of the new apartment towers chock-full of amenities are marketed toward people in their 20s and 30s, the so called millennials.
These are exactly the people many tech companies are looking for — young, educated professionals.
As those young workers migrate into the pricey apartment towers, companies that were once reluctant to move out of the suburbs are taking notice of this growing talent pool.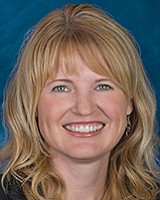 "Much of the office development, the resurgence that we're seeing, is due in large part to harnessing the workforce that lives downtown," said Bess Wakeman, executive vice president of the commercial brokerage firm JLL in San Diego.
Hotbed for Tech
"With the amount of highly educated individuals that are living downtown, it is a hotbed for tech companies in particular to take advantage of this workforce," Wakeman said. "The companies are realizing that the demographics of the downtown worker are very strong. It makes sense for them to put their business closer to where these employees live."
Law firms, accounting firms and government offices still make up the majority of downtown office tenants, Wakeman said.
For a time, law firms were migrating to such submarkets as UTC and Del Mar Heights to be close to their tech and biotech clients.
"That outmigration has pretty much played itself out," Wakeman said. "Law firms that we have downtown will continue to stay downtown."
Joining them of late are high-tech firms and companies in other creative fields that have seen a rapid growth in the past several years.
The Demographics
The median age of downtown residents is 36, about half are single, and more than half have college degrees, Wakeman said.
The number of apartments catering to that demographic is growing dramatically.
This year alone, more than 1,800 new apartments are coming on line, with another 960 anticipated in 2019, said Rachel Parsons, first vice president of the commercial real estate brokerage firm CBRE.
"They really are a draw for the millennials, that age range, that are looking to live in a fun area," Parsons said.
Tien Nguyen, co-founder of the digital marketing company CPC Strategy, said he was drawn to downtown by its "cool factor."
Nguyen said most of his company's workers are in their mid to late 20s.
Cultivating a Culture
"Before, we had a couple of offices in Mission Valley, but downtown, there's just so much more to do," Nguyen said. "There's a good vibe being around a lot of places you can go after work. It makes it easy for people to hang out outside of work, which helps with the culture we have here."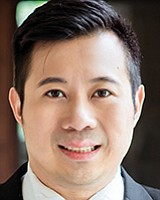 Chern Lee, president of Iconic Industry Inc., also a digital marketing company, moved his offices two years ago from Sorrento Valley to 707 Broadway in a building that was renovated by its owner, Emmes Realty Services.
"As the company matures, we're realizing this is a better environment for the company," Lee said.
Most of his staff lives in or near downtown, Lee said.
"Being close to work is something that they really value," Lee said.
Emmes renovated 707 Broadway and other buildings it owns downtown partly as a result of the new apartment construction, anticipating that office tenants would follow, said Christine Takara, Emmes director of customer experience.
"We liked that there was a lot of residential inventory and even more coming on line. We knew that our customers would want to be in close proximity to the labor pool. We're seeing that as a landlord and we're happy about it," Takara said. "In the suburbs, you might be in a low-rise surrounded by parking lots, and downtown, you're in this vibrant, urban environment."
Following Talent, Instead of Execs
Derek Hulse, managing director in the San Diego offices of Cushman & Wakefield, said that until recently, companies tended to choose office locations near where their top executives lived.
"What we're seeing is a reversal of that, where the companies want to be where the talent is and the young, educated talent is in the urban environment," Hulse said. "We're seeing more companies looking at downtown as an option."
The advent of dock-less bicycles, scooters and ride-sharing services such as Uber and Lyft also have eliminated one issue which kept some firms from moving downtown in the past — limited parking.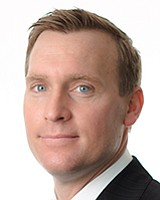 Getting Past the Parking Issue
"Ten years ago, if you were talking to a suburban tenant about coming into downtown, they would say, 'you need to figure out our parking challenge.' That used to be literally the first thing a suburban broker would ask for when they were looking at downtown," said Matt Carlson, a CBRE senior vice president. "Now, that's like the 10th thing."
Tim Cowden, senior vice president of Colliers International in San Diego, said that the plethora of new apartment and condominium projects downtown is one of several factors in driving up demand for downtown office space.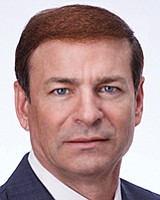 Cowden said there may not be a direct cause-and-effect relationship between new apartment construction and the growing demand for downtown office space.
"What is happening is that all this stuff that the city and private companies did to put together this live, work, play within walking distance back in the '80s and continued working on, this whole thing is now maturing," Cowden said. "We're actually seeing the healthiest downtown office market that I've seen in my 31 years."
Organized Expansion
Unlike in the past, "there's not any sort of exodus out of downtown," Cowden said. "The tenants that already are downtown tend to stay downtown. We have some moderate amount of tenants moving in. We have an organized expansion of the creative company crowd within downtown."
Adding to downtown's natural attraction, business groups such as the San Diego Regional Chamber of Commerce and the Downtown San Diego Partnership are going to other cities to market downtown San Diego.
"To me, it feels like there's a much stronger united group of stakeholders that are all working to promote downtown outside of San Diego," said Wakeman of JLL.