Mitek Rejects Takeover Bid from ASG Technologies
Monday, November 5, 2018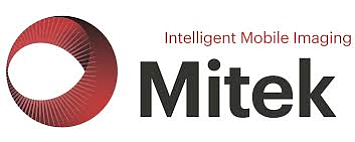 Mitek Systems Inc.'s board unanimously rejected an unsolicited bid from ASG Technologies Inc. on Nov. 5.
Naples, Florida-based ASG Technologies had offered to acquire the San Diego fintech company for $425 million, or $10 per share.
Mitek's board stated it rejected the deal because it was opportunistic and non-binding. The deal was proposed shortly after the company announced the departure of its CEO and chief financial officer, and just one day before Mitek reported record earnings.
ASG Technologies' owner, activist fund Elliot Management Corp., also began to purchase shares of Mitek's (Nasdaq: MITK) stock, which the board described as a "hostile attempt to pressure Mitek to accept a subpar proposal."
The board stated the deal had substantial risk associated with it, as it was non-binding and without financing commitments.
Mitek's board also argued the deal undervalued the company's stock, falling below Mitek's 52-week high of $10.10. Mitek stated the deal also fell below the average premium paid for technology deals in the last 10 years, and did not take Mitek's growth into account.
"Mitek sits at the forefront of powerful global trends in mobile commerce and is well-positioned to deliver significant and sustained growth, as we tap into our technology leadership, customer relationships and proven ability to innovate and scale," Bruce Hansen, the chairman of Mitek's board, said in a release. "ASG's opportunistically-timed proposal and tactics are designed to seize for ASG value that belongs to Mitek's shareholders. The Board believes that ASG's proposal substantially undervalues the company and its prospects for continued growth and value creation, and that the company's current strategy will deliver meaningfully more value to Mitek's shareholders than ASG's proposal."
Mitek's stock was valued at $9.60 at market open on Nov. 5.