HEALTH: AIM IS TO RELY LESS ON NIH AND MORE ON ITS PROGRAMS
Fiscal Policy Now On Front Burner at Scripps
Monday, November 5, 2018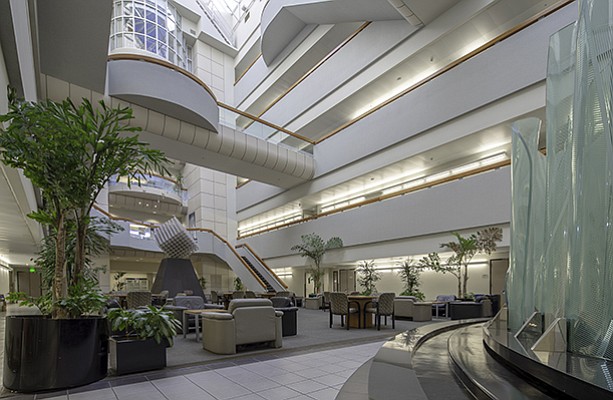 Scripps Research's latest annual statement shows a higher operating deficit than years past, but management predicted stronger financials amid a shift in direction.
While the drug research institute is acclaimed in hatching groundbreaking treatments, financial challenges are evident. Scripps posted a $25.5 million loss in fiscal year 2017, a $16 million loss in 2016 and $20.4 million loss the prior year, according to financial statements. Fitch Ratings last December said Scripps has a healthy financial profile but downgraded its credit rating to A from A+ on account of possible revenue volatility. The report also noted endowment draws to offset operating losses.
Scripps officials say finances are bound to improve given Scripps' pipeline. It includes potential treatments for osteoarthritis, Parkinson's and other diseases, along with a research platform recently licensed by a large pharmaceutical.
They also touted a new way of doing business, intended to rely less on federal funding that's long been the lifeblood of research institutions. Scripps too has sought to bolster private fundraising, noted by bonds analysts as an area of competitive weakness.
'Turned the Corner'
"I would say we've very much turned the corner," said CEO Peter Schultz, who was appointed in 2015. He's also the CEO of Calibr, an arm of Scripps Research that aims to rapidly translate basic discoveries into treatments, central to plans to improve finances.
Also key: pushing its potential treatments further into development before partnering.
Often research institutes stick to basic research and then relay development and commercialization of potential treatments to big pharma, which has been less generous with preclinical licensing terms than a decade ago.
Taking Drugs Further
In response, Scripps is taking drugs into human testing, counting on pharmaceuticals paying more for drugs with promising early results. Later-stage clinical trials — which are more costly — would then be up to the pharmaceutical.
Calibr this year started clinical trials of an osteoarthritis drug that looks to regrow cartilage, testing traditionally done by biotechs and large pharmaceuticals. Other Scripps drug candidates are following suit.

Greater licensing proceeds would be reinvested in fundamental research, and so Scripps wouldn't be so beholden to funding from National Institutes of Health, NIH. That's the plan, at least. About 73 percent of Scripps' $340.8 million in revenue last year came from government grants.
"If we move two drugs into the clinic every year, and then partner those, that could be an incredible revenue source that academic institutions have never realized," Schultz said.
Prev Next