Illumina Aims to Increase Sequencing Dominance with $1.2B Planned Acquisition
Sunday, November 4, 2018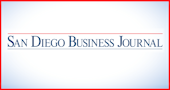 Illumina is poised to acquire niche competitor Pacific Biosciences for $1.2 billion, a deal analysts say would fortify Illumina's dominance in genomic sequencing.
San Diego-based Illumina's "short-read" platform decodes fragments of DNA and reassembles them, an efficient approach that's helped the company drive down the cost of genetic sequencing. The dramatic price reduction fueled a proliferation of genetic research and medical uses, like doctors determining optimal medicines based on a patient's genetic makeup.
But looking at lengthier chunks of DNA is preferable in some instances, such as microbial genomes. Pacific Biosciences specializes in these "long reads."
Leerink analyst Puneet Souda said the deal plugs an important gap in Illumina's portfolio.
"The acquisition opens a door to new markets not realized," Souda said in a research note, adding Illumina can now offer an integrated, "more complete solution," a hefty advantage over smaller competitors.
William Quirk with Piper Jaffray said Pacific Biosciences struggled to commercialize its costlier long-read platform. The company, headquartered in Menlo Park, California, in third-quarter results reported a net loss of $25 million, up from a net loss of $22 million during the same period in 2017.

But Illumina has the power to quicken adoption.
"Illumina's broader commercial reach and disciplined execution is a perfect way to accelerate the performance and adoption of PacBio's long-read capabilities, in our opinion," Quark said.
Illumina reported $199 million in net income during the third quarter, a 16.2 percent year-over-year increase.

Combining the technologies brings Illumina toward "delivering a perfect view of the genome," said Illumina CEO Francis deSouza on a conference call. In Illumina's estimation long-read applications represented about a $660 million market in 2017 and could grow to about $2.5 billion in 2022.
The boards of Illumina and Pacific Biosciences signed off on the all-cash transaction, which still must be approved by the shareholders of Pacific Biosciences and regulators.
Illumina would pay $8 per Pacific Biosciences share, a 79 percent premium. Souda with Leerink said it's unlikely the transaction would raise antitrust concerns.
"Both long-read and short-read technologies are complimentary but do not overlap in either technology or applications," he said.
But Quirk with Piper Jaffray had a different take. He said the acquisition could run afoul of regulators, given Illumina's grip on the market.
"Our hunch is they (Illumina) cite their small (0%) share in long-read sequencing," Quirk said, adding it's a smart acquisition if the deal goes through.

Illumina said it expects to close the purchase in mid-2019.