Faced with $425M Takeover Offer, Mitek Hits Record Revenues
Thursday, November 1, 2018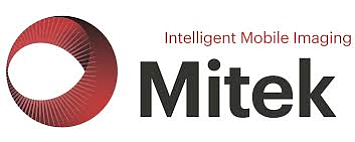 Less than 24 hours after receiving a $425 million offer letter from ASG Technologies Group Inc., Mitek Systems Inc. reported record revenues for 2018.

The San Diego-based fintech company reported revenue of $21 million for the fourth quarter, up 63 percent from 2017. For the full year, Mitek (Nasdaq: MITK) brought in $63.6 million, up 40 percent year-over-year.
"It was an outstanding year and quarter at Mitek," Board Chairman Bruce Hansen said. "We achieved record revenue in both the quarter and year."
Hansen said the company's top-line growth was driven by adoption of its ID verification solution, Mobile Verify. The segment grew 79 percent in the fourth quarter, accounting for new customers, as well as Mitek's acquisition of companies A2iA and Icar to bolster its identity verification business. Hansen said Mitek also grew its mobile check deposit business, for which it is best known.
The company reported a net loss of $11.8 million for the year, including $9.49 million in acquisition costs and $1.64 in executive transition costs. Its CEO, Jim DeBello, and Chief Financial Officer, Jeff Davison, announced their resignations in August.
Hansen said the company had narrowed the search process down to a few finalists, and would announce its selections soon.
A sudden offer
Shortly after their resignations, ASG Technologies approached Mitek's board with its initial offer, which they rejected. Mitek's board reportedly rejected another offer in October. The most recent deal, which ASG Technologies announced publicly before Mitek's quarterly earnings, would value the company at $425 million, or $10 per share.
"We said we would be open to a discussion with ASG post our earnings report," Hansen said. "We will measure ASG's recent proposal, as well as any others, against the substantial upside to Mitek's shareholders under current plan."
Naples, Florida.-based ASG Technologies is owned by activist fund Elliot Management Group. ASG noted that Elliot "has made a substantial investment" in Mitek's stock, making it one of the company's largest investors.
In an Oct. 31 letter, ASG Technologies CEO Charles Sansbury said the company was disappointed that Mitek's board was "unwilling to engage on our two prior non-binding written acquisition proposals." He also noted that ASG Technologies' primary owner, Elliot, "has made a substantial investment" in Mitek's stock, making it one of the company's largest investors.
"We are also aware that several of your largest shareholders are supportive of an exploration of a sale and have communicated this directly to the board," the letter continued. "Several shareholders have expressed disappointment that the board has failed to engage in acquisition interest at a significant premium, especially in the context of the company's current situation."
Mitek's board recently took actions that could hinder a hostile takeover. The company enacted a tax preservation plan in October that would effectively give its shareholders the ability to buy more stock at a discount, except for Eliot Management, if Eliot's stock holdings increase by more than 50 percent.
Sansbury said Mitek would benefit from the ASG's scale, and that the company would further invest in Mitek's identity verification solutions.
Mitek's stock jumped from $8.03 to $9.31 on Oct. 31, bringing its market value to $351.89 million.
While Sansbury said ASG Technologies' offer valued Mitek at a 51 percent premium above its Oct. 9 closing price, before reports of the potential acquisition began to circulate, Mitek's leadership argued that it undervalued the company.
Specifically, Hansen said the company's offer is below Mitek's 52-week-high of $10.10 per share, as well as price targets set by analysts who follow the company.
Next year, Mitek forecasts revenue of $83 million to $86 million, representing a 31 percent to 35 percent increase.
"Mitek sits at the forefront of powerful mobile trends in global commerce," Hansen said. "We believe we are positioned to sustain this growth."