Illumina to Buy Pacific Biosciences for $1.2 Billion
Thursday, November 1, 2018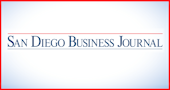 Illumina is poised to acquire Pacific Biosciences for $1.2 billion, a deal Illumina says will pave the way for a more complete view of the genome.
The boards of Illumina and Pacific Biosciences signed off on the all-cash transaction, which still must be approved by the shareholders of Pacific Biosciences.
The $1.2 billion price represents a 71 percent premium on Pacific Biosciences shares.
Pacific Biosciences specializes in long-read sequencing capabilities. Illumina stated while its short-read sequencing platforms fit most applications, certain genomes are better addressed with long-reads. Integrated workflows, Illumina says, will pack a punch.
"PacBio's unmatched accuracy mirrors that of Illumina's in short-read sequencing. Combining the two technologies positions us to reach more applications, accelerate the pace of genomic discovery and bolster our innovation engine which has been a hallmark of Illumina since our inception," said Illumina CEO Francis deSouza in a news release.
Illumina is based in San Diego, and Pacific Biosciences is headquartered in Menlo Park, Calif.