SD 500 Update: Stone Opens in China; Grandesign's Wonder
Tuesday, May 29, 2018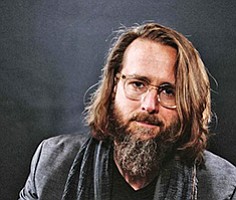 San Diego — Stone Brewing Co. co-founder Greg Koch may not be trying to conquer the world, sometimes it just seems that way. Fresh off the May 7 opening of its 9,500 square-foot restaurant and 10-barrel brewing facility in Napa, Koch is headed off to China for the June opening of a tap room in Shanghai.
In late 2017, Koch had announced that Stone had created a supply chain that ensured its beer was refrigerated through the entire shipping process, assuring its beer was fresh at half a dozen locations in China.
The 400-square-meter Stone Brewing Tap Room — Shanghai will seat 90 indoors and 28 outdoors.
Stone, the nation's eighth largest craft brewer, opened a brewery and restaurant in Berlin, Germany in 2016.
• • •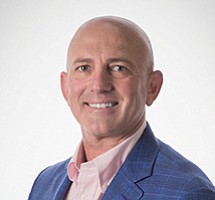 Aaron Gaeir and his team at Grandesign sell creative experiences, so "it was important that our new office reflected that," he said. Grandesign, the advertising and experiential marketing agency, has relocated its corporate headquarters from Rancho Bernardo to a 7,600-square-foot office is in the historic Wonder Bread building near Petco Park.
The company in 2017 acquired Hadley Media and has consolidated its local operations. Grand Design had $47 million in revenue in 2017 and employees 55 across eight offices nationwide.
• • •
Alessandra Lezama, CEO of AbacusNext, Caroline Winn, COO of San Diego Gas & Electric, and Robin Toft, CEO of Toft Group Executive Search, are among the leaders for the second class of the San Diego Regional Chamber of Commerce's Advance program. Advance is a leadership program designed to empower and elevate women in the workplace. There were more than 70 applicants for the class of 40 members, which meet monthly through November.
Lezama and Winn are on the chamber board, and Toft is on the executive board of LEAD San Diego, the chamber's leadership organization.
Send your suggestions for SD 500 updates to news@sdbj.com or
njensen@sdbj.com.