Home Bay, Real Estate Tech Firm, Acquires Settlement Services Co.
Tuesday, May 29, 2018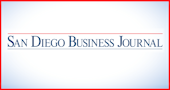 San Diego-based real estate tech company Home Bay Technologies Inc. said May 29 it had taken a 50 percent stake in national settlement services company OTC National LLC.
OTC National, which operates under the brand OnTitle National Settlement Services, has escrow and title insurance licenses in 31 states.
Home Bay said it would integrate OnTitle's escrow services and issue title insurance policies into its platform, and said the move would save customers time and money by eliminating fees and redundant paperwork.
"We're now the one-stop-technology-shop for brokerage, title and escrow," said Home Bay chairman and CEO Ken Potashner. "Home Bay is quickly working its way into the full value chain to capture all affiliated services associated with a real estate transaction."
Home Bay charges sellers a flat rate starting at $2,000 instead of a commission. For buyers, it rebates half of the buyer agent's commission. The platform is available in California, Florida, Georgia, Colorado, Illinois and some metro areas of Texas.
Reach reporter Sarah de Crescenzo at sarahd@sdbj.com.