Arcturus, Former CEO Reach Settlement
Tuesday, May 29, 2018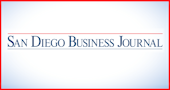 Former Arcturus Therapeutics CEO Joseph Payne appears to have prevailed in a fight for control of the company.
As part of a settlement agreement between Payne and Arcturus announced May 29, four Payne-backed board members will be appointed to Arcturus: Peter Farrell, Andrew Sassine, James Barlow and Magda Marquet.
The settlement also terminates legal action by Payne and Arcturus.
In early February, Arcturus fired Payne, drawing a lawsuit several days later from the ex-CEO alleging that four board members improperly seized control of the company. The litigation called for Payne's reinstatement.
Those four board members – Stuart Collinson, Craig Willett, Daniel Geffken and David Shapiro – have resigned in connection with the settlement.
Arcturus in March sued Payne for executive misconduct stemming from an alleged transfer of intellectual property to a business partner who heads another firm.
The settlement preempts a June 25 proxy fight, in which shareholders had a choice between dueling board candidates supported by Arcturus and Payne.
"We warmly appreciate the continued support from our shareholders, and the encouragement to reach an amicable resolution through this agreement. The company has accomplished a great deal in the last five years, and I'm confident that with the strong leadership of the board and management team, the best days are ahead for Arcturus," Payne said in a news release.
The settlement, the full version of which has yet to be released, was approved on May 28 by the Israeli District Court. Arcturus is a San Diego company with links to Israel.
Arcturus focuses on RNA medicines in areas such as liver and infectious diseases.