ECONOMY: CITY'S TALENT, LOCATION AND COLLABORATIVE STYLE SHOULD LINK IT TO S.D.
Tijuana Arriving On Startup Scene
Thursday, May 24, 2018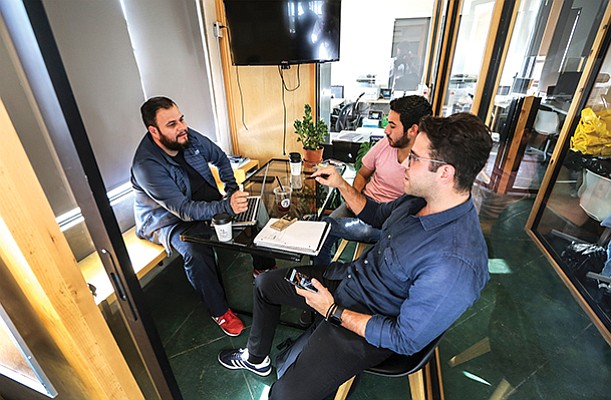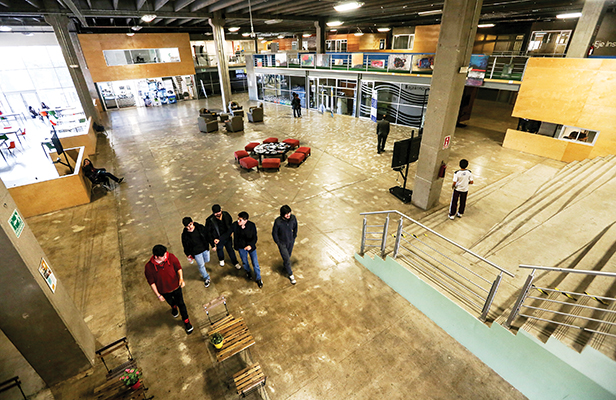 San Diego — A San Diego entrepreneur's day may go something like this: Commute to a local coworking space; for lunch, track down those grilled octopus tacos you've been hearing about; meet with a potential hire across town at coworking space; and post interview, stop at a local brewery for a craft beer or two.
Today, that same routine is also taking place in Tijuana.
Tijuana's vibrant food scene is well known. But what's less familiar to local entrepreneurs and businesspeople is its burgeoning startup ecosystem.
That's changing, thanks to people on both sides of the border who are working to more tightly link the communities, and through those links, improve business in the broader San Diego-Baja California region. And while Tijuana has struggles to keep its most talented tech workers from being lured to higher-paying jobs elsewhere, San Diego's growing startups, as they look to scale, may be part of the solution.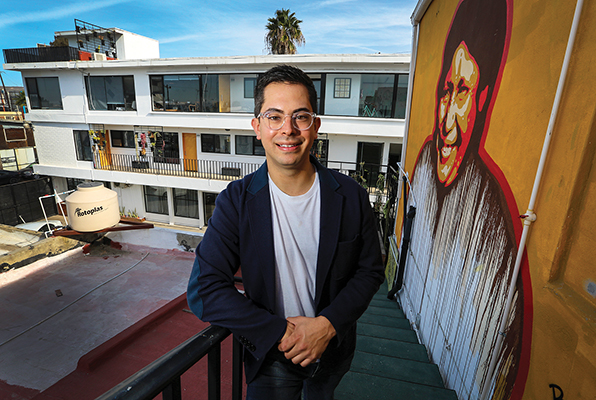 A few minutes' walk from the PedWest pedestrian entrance linking Tijuana and San Diego is Estación Federal, a mixed-use project that houses offices, a coworking area, a coffee shop, art gallery, apartments and more.
Miguel Marshall, CEO of Centro Ventures, the firm behind the redevelopment project, aims for it to function as an easy landing spot for San Diegans looking to explore entrepreneurship in Tijuana.
Marshall, an active participant in the group of Mexicans working in collaboration with U.S.-based entrepreneurs to strengthen the links between the two communities, said Tijuana is modeling its relatively nascent startup scene after the collaborative style that defines its San Diego counterpart. He previously co-founded Hub STN, another coworking space aimed at a binational audience, which closed in 2015 after the historic bus station on Avenida Revolución in which it was housed was sold and demolished.
Exploring New Territory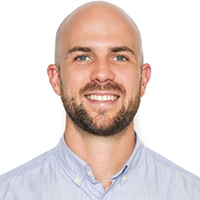 San Diego-based entrepreneurs Mike Lenny and Daniel Altenburg, who launched Zipdev in 2014, have half their 20-person team based at Estación Federal.
Zipdev offers software design and development services to startups and small- to medium-sized businesses. Lenny and Altenburg, who met while living in Lima, Peru, started the company together after returning to California. They were curious about working with engineers in Latin America, but didn't get any responses to their requests until they traveled to Tijuana in person.
"We started going to tech events down there, meeting different people, got involved in some programming and design events and really got to know the movers and shakers," Lenny said. "That's when things really started to happen for us."
Convenient Time Zone
Its non-U.S.-based development teams allow it to offer American clients less costly services in their time zone, or one that's relatively convenient.
"Clients like it because they pay about 40 percent to 60 percent of what they would locally, and they're able to interact with their team in real time," Lenny said. "We service clients who have traditionally worked with people who are based in India or Eastern Europe."
The rest of the Zipdev team is based at Deskhub, the coworking space in Little Italy. At San Diego Startup Week in 2017, Altenburg and Lenny talked about how they went about setting up a team in Tijuana.
This year at the event they are slated to speak about motivating teams of employees based in more than one location.
The relationship between the communities isn't one-sided, he said. "There's a lot of activity going back and forth. I know engineers from Tijuana come up to meetups (about specific programming languages) here in San Diego."
San Diego-based entrepreneur Tim Ryan said the BIT (Business Innovation and Technology) Center — another hot spot for Tijuana techies — had just opened when he made his first visit to Tijuana.
Bit Center, a 100,000-square-foot building that formerly housed a grocery store, opened in 2012 with the backing from the Tijuana government, a local chamber of commerce and a university.
At the time, "there was almost nothing in there," said Ryan, who runs LabFellows, which offers a platform that streamlines laboratories' administrative and management tasks.
Still, its debut revealed to him another side of the city that sits less than an hour's trip from San Diego.
"Prior to that, my only knowledge of Tijuana was of the party zone (Avenida) Revolución," Ryan said.
Since then, Ryan has witnessed — and participated in — the region's increasing entrepreneurial verve and strengthening ties to San Diego.
"The nearshoring side of connecting local companies with resources down there has increased significantly," he said. "A lot of more companies have been opening in TJ and northern Baja and expanding their footprints."
And BIT Center is now a busy place, packed with tenants including a school for IT training, high-tech startups and teams of developers working for clients worldwide.
Some Setbacks
Still, there have been setbacks. 3D Robotics, a drone startup with offices in Tijuana and San Diego, raised tens of millions of dollars to make consumer drones before pivoting to software in the face of strict competition from competitor DJI in China, with whom it eventually partnered.
"That was the biggest startup they had, and it went bust," Ryan said. "It has lagged behind what you'd consider as a traditional startup ecosystem."
Ryan said that's because many of Tijuana's startups are looking to sell into the Latin American market, solving issues that have already been solved in the U.S., as well as the lack of senior tech talent. Once employees achieve a certain level of experience, it's likely they will be hired for jobs that pay more, either in bigger markets such as Mexico City or in the U.S., he said.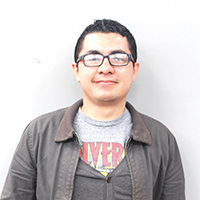 Tapping Baja Talent Pool
But part of the solution, he said, may be found in maturing San Diego startups recruiting and hiring tech talent in the Baja region.
"Those small startups will become bigger startups which will become huge companies, and they're going to need talent, and that's going to increase the need for outsourcing," he said. "They'll search for the talent and discover it there, and begin building more in northern Baja (when they realize) 'I can have my support team within a 40-minute drive'."
David Peguero, who formerly headed marketing for Mind Hub, the Tijuana-based tech incubator and coworking space, last year founded a group called Frontera Founders to build a binational group of entrepreneurs.
Peguero said he first started going to startup events in San Diego about five years ago.
"It's starting to pay off," he said. "We're getting the word out about what's going on in Tijuana."
He said while there may be fewer resources in Tijuana, investments go much further. And get-togethers have become more focused, rather than solely for networking.
"(They previously thought it) was like an unknown, Wild West … now, they're like, you can have amazing drinks and amazing food, but you can also do business," he said.
Peguero is now director of entrepreneurial relationships at U.S.-based GrowthHax, a startup that aims to help enterprise organizations with entrepreneurship and innovation programs. Its developers are in Tijuana, and in some other Latin American cities.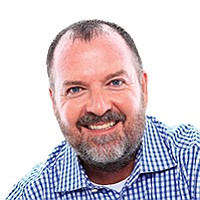 Rob Ryan, who founded GrowthHax in 2016, was living in south Orange County when Peguero invited him to give a series of talks in Tijuana based on his experiences as a serial entrepreneur.
Young and Enthusiastic
"I was overwhelmed by the potential, from the highly educated young students that are just like our students in the U.S., to the startup founders I met with who were asking the same questions I hear when I'm in LA or anywhere in the U.S." he said. "We're all trying to raise capital, we're all trying to get our first couple customers, we're all trying to scale up, we're all trying to find talent."
Before that visit, he said hiring people from Tijuana to work with him had never crossed his mind. But after, he thought: "Why would you do it any other way?"
"We have the credibility of building a business in the U.S., but we take it south of the border and we sell to where the customers are — which is what my dad taught me 30 years ago…In that sense, every businessperson can relate to the fundamentals that apply here."
Standing in the stairwell outside of the second-story coworking space at Estación Federal earlier this year, flanked by a colorful mural of a grinning man painted by a local artist, Marshall pointed out the complex's nearby apartments, noting that half of the occupants previously lived in California — including his wife, who relocated from San Diego's Golden Hill to the block of living spaces near the border after the couple's recent wedding.