Arcturus Proxy Fight Set for June 25
Thursday, May 24, 2018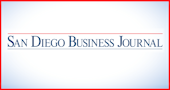 San Diego — A proxy fight between Arcturus Therapeutics' board and former CEO will play out at a newly set June meeting.
A vote on dueling company proposals will take place June 25 at Arcturus' U.S. legal counsel, Cooley LLP in San Diego. The details, which were announced May 21, follow legal action on both sides.
Ousted CEO Joseph Payne put forth three proposals. Those include removing four current board members: Stuart Collinson, Craig Willett, Daniel Geffken and David Shapiro; and electing four new board members: Peter Farrell, Andrew Sassine, Magda Marquet, and James Barlow.
Arcturus' proposal is to immediately remove Payne as board director.
Arcturus in March sued Payne, alleging executive misconduct, including attempting to transfer intellectual property to a business partner who heads another firm. The company announced the lawsuit in a letter to shareholders, stating their investment is at risk because Payne is looking to handpick new board members.
Two months prior, Payne challenged the legality of the company terminating him in a lawsuit. The legal action claimed the four aforementioned board members acted to seize control of the company by passing a resolution terminating Payne without such authority, and then presented the resolution at a board meeting despite the matter not being on the agenda.
A law firm representing Payne demanded that the company reinstate him. Payne is also seeking damages for alleged breaches of contract and fiduciary duties.
Tension appears to have been related to Arcturus last year merging with Alcobra, previously based in Israel. Payne alleged poor corporate governance ever since the deal.
The merger provided Arcturus with capital for use in funding research and development of RNA medicines in areas such as liver and infectious diseases.
Alcobra moved to San Diego and Arcturus executives took the reins of the combined company.
The June 25 board meeting was originally slated for May 7.