Bird Rock Coffee Roasters to Open Fourth Location in S.D.
Wednesday, May 23, 2018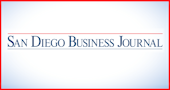 Bird Rock Coffee Roasters has opened its fourth retail location near Torrey Pines Beach in Del Mar, according to a May 21 announcement. This is the first of its cafés in North San Diego County, and the first location opened under the leadership of Jeff Taylor of PT's Coffee Roasting Co., which acquired the specialty coffee retailer last year.
The new 1,000 square foot café in Del Mar features a 1,000 square foot patio with views of the Penasquitos Lagoon as well as Torrey Pines State Beach. In addition to featuring seasonal coffees –sourced at origin by Bird Rock Coffee Roasters staff – and pastries, the location also offers new light food options.
"We are thrilled to expand our reach throughout San Diego, to continue to grow our coastal brand, and to be part of yet another outstanding community," said Taylor, a co-owner. "It has been our vision to provide the world's best coffee to all of San Diego and beyond. Today we get to fulfill one more part of this dream."
Bird Rock Coffee Roasters was the first to introduce direct trade and origin-sourced coffees to San Diego when they debuted its flagship location in 2006. The newest café is located at 2212 Carmel Valley Road.
UPDATE: This post has been revised to reflect that Bird Rock Coffee Roasters' new location is already open.