Rancho Bernardo Office Building Sold For $17.9M
Tuesday, May 22, 2018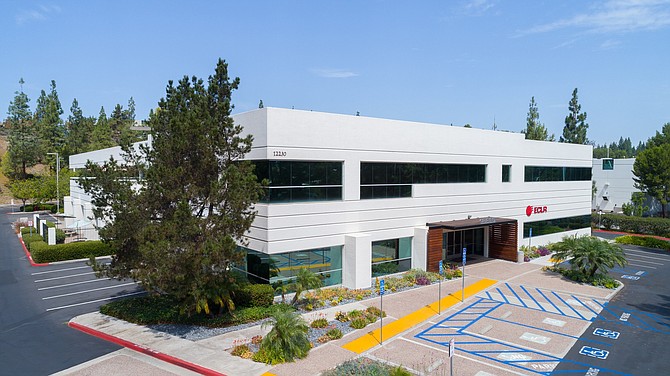 A fully-leased Rancho Bernardo office building has been sold for $17.9 million.
The 61,227 square-foot building at 12230 World Trade Drive was sold by Palisades Property Trust to Cal-Sorrento, LTD.
Built in 1989 and renovated in 2016, the two-story building is on a nearly 4.9 acre lot.
Jeffrey Cole, Rick Reeder, Ed Hernandez, Brad Tecca, and Nico Napolitano of Cushman & Wakefield Capital Markets services in Southern California represented the seller.
Sam Higgins of Cal-Sorrento, LTD represented Cal-Sorrento.
The four tenants are primarily technology and healthcare companies, said Cole, a Cushman & Wakefield vice president.
"The property offers highly desirable and flexible office space," Cole said.