COMMENTARY: Life Science Ecosystem Is Worth Nurturing
Tuesday, May 22, 2018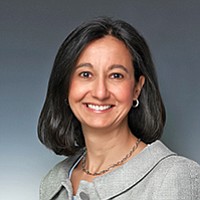 San Diego — Every day, millions of Californians go to pharmacies to get their prescriptions filled. It's part of their routine, wedged between a trip to the dry cleaners and dropping off the kids at soccer practice.
Most of those people don't think about the fact that medicines have to make their own journey to the pharmacy and produce much more than cures along the way. Even fewer think of the efforts required to ensure these benefits continue.
A medicine's journey starts in a lab at a pharmaceutical or biotech company, university or medical research institute — frequently in California and often right here in San Diego.
Researchers discover a cellular process associated with a disease. From there, chemists and pharmacologists look for molecules that can modify that process and, if they prove effective and safe, can perhaps become a drug.
Drug development is a difficult process that can take 20 years, sometimes longer, and cost north of $2 billion.
For those treatments and technologies discovered and developed here in California and San Diego, it means the efforts and employment of many, many people dedicated to finding new cures. This renewable engine of discovery produces not only treatments, but also jobs and economic growth to the state and region.
According to the California Life Sciences Association's 2018 industry report, there are nearly 300,000 people directly employed in California's life science industry and an additional 600,000 employed indirectly or in jobs created due to the economic impact made by drug discovery in the state.
These dedicated Californians bring drugs, medical devices and diagnostics to patients worldwide, shepherding new therapies all the way from idea to product.
In 2016, statewide, there were 42,000 people working in academic research, 50,000 in biopharmaceuticals, and 77,000 in medical devices and diagnostics. Others worked in wholesale trade, biorenewables and R&D.
Stewarding the Sector
San Diego plays a critical role in this ecosystem. In 2016, nearly 46,000 San Diegans worked in the life sciences at academic research facilities, including UC San Diego and The Scripps Research Institute, and hundreds of companies, including Arena Pharmaceuticals, Dexcom, Janssen and Organovo Holdings.
It's a long and difficult task, fraught with failure, but the life science community persists. Because of their work, more than 1,200 medicines, and even more devices and diagnostics, are in the pipeline. These are therapies to treat cancer, antibiotic-resistant bugs, rare diseases and many other conditions.
In the process, the industry in 2016 provided good jobs, generated $169 billion in revenue and produced more than $17 billion in federal, California state and local taxes.
Prev Next