Ossic, Maker of 3D Audio Headphones, Fails; Won't Deliver Product to Crowdfunders
Monday, May 21, 2018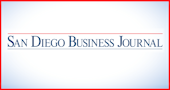 Ossic Corp., the San Diego startup that raised nearly $6 million via crowdfunding to make 3D audio headphones, has failed.
The venture, which intended its headphones for use in virtual reality environments and by gamers, was incubated in EvoNexus' San Diego office; it was named a "cool company" by the San Diego Venture Group in 2016.
But May 19 the company said it would not ship headphones to the thousands of people who had given it money via crowdfunding sites Kickstarter and Indiegogo.
In a note posted on Kickstarter, Ossic said the product was "ambitious and expensive" to develop, and that it had been unable to raise the money it needed to proceed to mass production over the past 18 months.
It cited "VR's slow start and a number of high profile hardware startup failures" as factors in its inability to raise the money it needed to fulfill its promises.
Ossic said its team has worked without salaries for the past six months and put their savings into the company in an effort to save it from collapse.
"This was obviously not our desired outcome," the company said. "The team worked exceptionally hard and created a production-ready product that is a technological and performance breakthrough. To fail at the 5 yard-line is a tragedy."
Reach reporter Sarah de Crescenzo at sarahd@sdbj.com.