SDBJ INSIDER: Biotech Titan Honored to Meet A Humble Servant
Sunday, May 20, 2018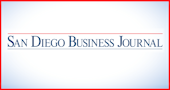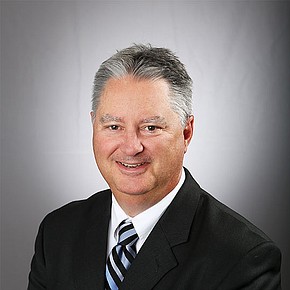 San Diego — An insider's takeaway from our Life Science book cover photo shoot with local titans Peter Farrell, Jay Flatley, Ivor Royston and J. Craig Venter at the Alexandria Center for Life Science at Campus Pointe: Bragging rights went to the humble Farrell for his recent up close at the Vatican with the pope.
• • •
The SDBJ Life Science book is distributed with this issue. Special thanks to Julie Ames and Joe Panetta of Biocom, who between them must have fielded more than a dozen calls and many more basic questions.
• • •
Who is San Diego's most successful contemporary entrepreneur? Consider the case for Pieter van Rooyen.
His latest venture, Edico Genome, just sold to Illumina for $100 million. It's the third company he has been involved in to sell in that price range or more since he moved here in 2000. The companies have been in different sectors, and he has utilized San Diego's startup community to grow the past two.
He co-founded Zyray Wireless in 2000 and was its CEO until the semiconductor company was acquired in 2004 by Broadcom for $96 million.
After a stint at Broadcom, he, Mark Bowles and Michael Librizzi co-founded ecoATM, retail kiosks for consumers to recycle their cellphones for cash. The company won pitchfests in 2009 at the San Diego Venture Group and the Tech Coast Angels San Diego. Van Rooyen went on to his next venture in 2009, and the company eventually raised about $72 million and in 2013 sold to Outerwall Inc. for $350 million.
Van Rooyen co-founded medical device company Vita Sense Technologies in 2008. He reports it is still active in South Africa under the name CellNostics and has merged into a larger mobile health initiative.
In 2013, he co-founded Edico Genome, which rose through the EvoNexus incubator, and raised $32 million on its way to last week's exit.
Whatever van Rooyen's next venture is, you can be sure VCs will return his calls.
Editor-in-Chief Nels Jensen can be reached via njensen@sdbj.com