TECH: HIGHLY TOUTED IN 2016, KNUEDGE CITES LACK OF FUNDS
$100 Million Later, AI Startup May Close
Wednesday, May 16, 2018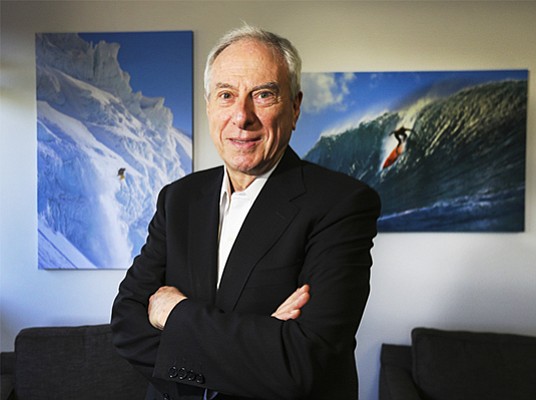 San Diego — A San Diego company that emerged from stealth mode with $100 million nearly two years ago after a decade of developing artificial intelligence technologies may be forced to close due to a lack of funds.
CEO Dan Goldin, the former head of the National Aeronautics and Space Administration, started the company in 2005. But KnuEdge, previously called Intellisis, didn't make its public debut until 2016.
The company said it had developed a neural chip and military-grade voice recognition and authentication technology. But since its showy coming out,
KnuEdge has retreated from the public eye. In 2016, Goldin said the company had raised $100 million from investors who didn't want to be named, and that it had already recorded $20 million in revenue.
But it was a separate anticipated investment of more than $20 million that, when it failed to materialize, pushed the company into financial difficulty, according to KnuEdge chief of staff Joy Shin.
"It was just bad timing," she said.
KnuEdge told the California Employment Development Department (EDD) it planned to lay off its 30-person workforce as of May 25.
"The planned action is expected to be permanent and is part of the company's plan to wind down its current business operations," said Goldin in the letter, dated March 22.
Under the state's Worker Adjustment and Retraining Notification Act, employers that anticipate a mass layoff or closure are required to notify employees at least 60 days in advance.
"We're in that two-month period right now, but thereafter, for those who remain with the company, who either aren't pursuing another job or we are asking them to stay, there's a good probability that there will be a remaining team beyond this two-month period and they'll be doing everything that is possible to ensure success going forward, whether it is via acquisition or investment," Shin said.
No Comment on Financing
Shin spoke with the San Diego Business Journal in early May; Goldin wasn't made available for an interview.
The company is seeking additional investment or an acquirer. Barring that, the company may also consider selling its IP, she said.
She declined to discuss the status of the initial $100 million financing.
When Goldin first began speaking publicly about KnuEdge's goals, he said locating the company in San Diego, rather than Silicon Valley, was an acknowledgement that its work would likely take longer to result in financial reward than Bay Area investors and employees would be willing to countenance.
Prev Next