SD 500: Brewers Association Honors Tomme Arthur
Tuesday, May 15, 2018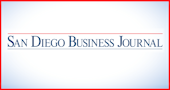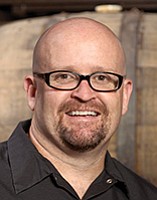 San Diego — Tomme Arthur has been awarded the prestigious Russell Scherer Award for Innovation in Craft Brewing at the biannual World Beer Cup. The award is given out by the national Brewers Association.
Arhur is co-founder and COO of Port Brewing/The Lost Abbey/Hop Concept and one of the longtime stalwarts in the local craft brewing scene.
"Innovation is an integral part of San Diego County's brewing community, and I'm proud to represent America's Finest Brewers in receiving this award," said Arthur. "For the past 22 years, I have worked to imagine beers and recipes that I felt would excite consumers and beer drinkers all around the world. It's an honor to be recognized for my contributions to San Diego and beyond."
• • •
Ciara Kennedy and Sabrina Johnson were among six winners at the 20th annual Athena Pinnacle Awards, which recognize leaders who promote women and support women in the STEM community.
Kennedy won for the Life Sciences category. She is president and CEO of Amplyx Pharmaceuticals, where more than half of the company management is women. The company raised $67 million in 2017 to advance its antifungal drug into Phase 2 clinical trials.
Johnson is founder and CEO of Daré Biosciences, which won in the Startup Company category. Dare is in the women's reproductive health arena and employs a predominantly female team.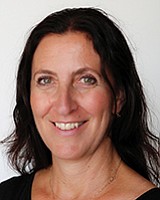 Johnson led a reverse merger in 2017, coordinating a transaction in which Cerulean acquired Daré, giving Daré immediate access to the public markets and the money in Cerulean's bank. Then Cerulean changed its name to Daré, and Daré's leadership team took over the company.
Send your suggestions for SD 500 updates to news@sdbj.com.