Petco Partners With Dog Food Kitchen Creators
Tuesday, May 15, 2018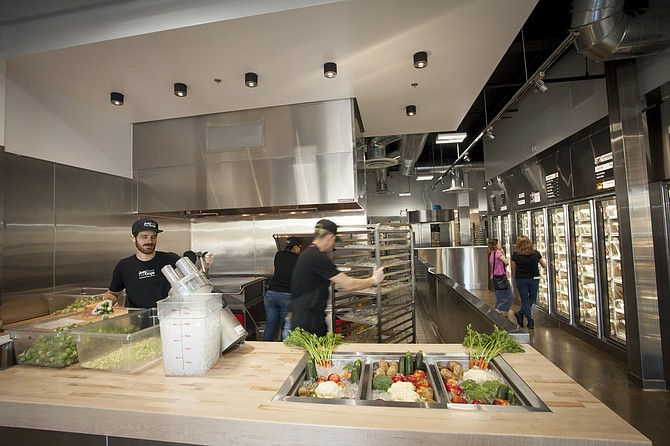 San Diego-headquartered Petco announced on May 15 a partnership with the Los Alamitos-based JustFoodForDogs to open hundreds of "stores within stores."
JustFoodForDogs creates human-grade food that is "fit for human consumption but nutritionally balanced for pets," according to a news release.
Petco plans to feature exhibition kitchens in several of its locations to allow pet owners to see how JustFoodForDogs meals are created.
The partnership with Petco is being touted as a first of its kind, as no pet retailer has ever built exhibition kitchens in its locations. While some Petco stores will feature these kitchens, others will house smaller pantries and runs that will be supplied with fresh product daily beginning in New York City and Southern California.
Petco and Unleashed by Petco, currently operate more than 1,500 locations in the U.S., Mexico and Puerto Rico.
JustFoodForDogs has four kitchens and pantries located throughout Southern California.