SDBJ INSIDER: Mentoring Gives Leaders a Very Active Retirement
Sunday, May 13, 2018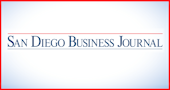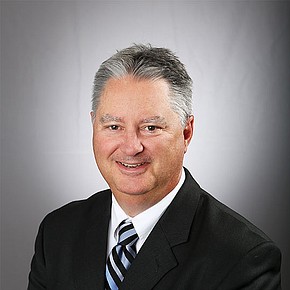 San Diego — Jeff Campbell became CEO of Burger King at age 39 and says he was smart enough to do the job but wasn't wise enough. Brainpower and energy can go a long way, but he points out experience brings patience and proper detachment. He held several other high-profile executive roles but last held a fulltime business gig in 2004.
Since then, he "keeps his game fresh" through the Brinker Executive in Residence at San Diego State University and as a mentor for Chairmen's Roundtable (CRT). At SDSU he works with Carl Winston at the L. Robert Payne School of Hospitality & Tourism Management. CRT is a nonprofit volunteer group of about 40 former high-level executives who provide free mentoring to local small-to-midsize companies.
It's not unusual for people to express surprise that the former Burger King CEO is here devoting time to leadership and mentoring. Being such a high-end retirement destination, there are many more like him among us.
• • •
Among eight new CRT mentors are several newcomers to the area — Eric Zwisler, Paige Wisdom and John Eyler. Zwisler was CEO of Cardinal Health China and oversaw his company's $1.2 billion sale to Shanghai Pharma before retiring to La Jolla in February 2018. He and his wife had split since 2012 between here and Shanghai. Wisdom's previous roles have included being chief enterprise risk officer of Freddie Mac; she's still a board member at Morgan Stanley Bank N.A. Eyler's most prominent roles were as CEO of Toys "R" Us Inc. from 2000 to 2005 and chairman and CEO of FAO Schwarz Inc. from 1992-2000.
• • •
Among the highlights of the Athena Pinnacle Awards every year is hearing about the five scholarship winners, each of whom has accomplished more in the past four years than most of us in our lifetime. (There were 93 applicants this year; you can imagine the intensity of the competition.) Among this year's winners is Alma Rincongallardo of Hilltop High School in Chula Vista, who has excelled despite not having access to the internet at home.
Editor-in-Chief Nels Jensen can be reached via njensen@sdbj.com