SD 500 Update: Cole to Keynote MetroConnect; RippleNami Honored
Wednesday, May 9, 2018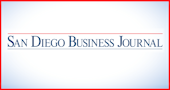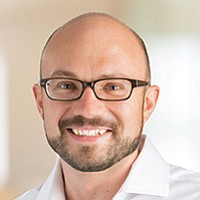 San Diego — Matt Cole, president of Cubic Transportation Systems, will deliver the keynote address at the MetroConnect Grand Prize Pitchfest on June 7 at the Farmer & the Seahorse at The Alexandria at Torrey Pines. Cole leads Cubic's private sector side, which delivers next generation fare payment systems to global mass transit systems in London, New York, and Vancouver.
MetroConnect is an export assistance program run by World Trade Center San Diego, an affiliate of the San Diego Economic Development Corp. It was launched in 2015. Four of the 15 companies in its current program will compete in the pitchfest for a $35,000 prize.
• • •
Jaye Connolly-LaBelle and RippleNami Inc. continue to collect awards and recognition for its data visualization platform. Among the most recent honors is a Silver Stevie Award, a prestigious program honoring businesses from among 22 nations in the Asia-Pacific region. RippleNami will be honored in Hong Kong on June 1.
RippleNami is a device agnostic, cloud-based platform that delivers actionable data points on a map. It's designed to help enterprises, nonprofits and foreign government agencies deal with infrastructure issues, such as water supply and transportation efficiency.
• • •
The EY Entrepreneur of the Year contest always provides an eclectic mix of young and old, startups and growth companies and varied industries. The winner will be announced June 7 at the Fairmont Grand Del Mar. Of the 24 semifinalists in the 2018 field, nine are in the SD 500:
Scot Chisholm of Classy Inc., Yehudi Gaffen of Gafcon Inc., Kevin Gorman of Neurocrine Biosciences Inc., Sabrina Johnson of Daré Bioscience Inc., Brendan Smith of Motive Interactive, Adam Stettner of Reliant Funding, Helen Torley of Halozyme Therapeutics, Robin Toft of Toft Group Executive Search, and Pieter van Rooyen of Edico Genome.
Send your suggestions for SD 500 updates to news@sdbj.com.