SDBJ INSIDER: Local Brewmaster Buys Into Where Green Flash Failed
Monday, May 7, 2018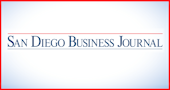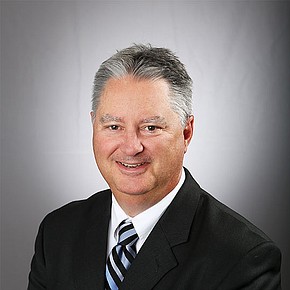 San Diego — One San Diego brewer's East Coast pain is another's prospect. You may recall that the county's third largest brewer, Green Flash Brewing Co., defaulted on the loan to its new $20 million facility in Virginia Beach, Virginia, closed the operation and retrenched to a prior Southwest distribution footprint of eight states. That East Coast facility has new life.
Atlanta-based New Realm Brewing won the auction to buy the equipment and has announced it will begin operations there and reopen the taproom. New Realm's head brewer and co-founder Mitch Steele is a former brewmaster at Stone Brewing Co. New Realm's Atlanta brewery and restaurant opened in early January and already is at capacity. Steele continues to commute to the East Coast.
• • •
Another San Diego connection: Ed Chapin and Jill Sullivan Sanford of the downtown office of Sanford Heisler Sharp LLP are among the plaintiff attorneys in a $100 million pregnancy bias case recently filed by three associate attorneys against their employer, Morrison & Foerster LLP. MoFo has four offices in the state, including one in Del Mar Heights. The lawsuit, filed under a "Jane Doe" provision, does not identify the plaintiffs or which offices they work in, though that information is likely to become public at some point.
• • •
Chapin and Sanford also are plaintiff attorneys in a $300 million gender discrimination lawsuit against national employment and labor firm Ogletree, Deakins, Nash, Smoak & Stewart P.C. (That's right, a law firm specializing in employment law is being sued by an employee.)
Chapin and Allison Goddard of the Patterson Law Group were big winners in April as they represented former San Diego State University women's basketball coach Beth Burns in her successful wrongful termination and whistle-blower lawsuit, which resulted in a settlement of
$4 million.
• • •
Speaking of attorneys, not many among us can claim the loyalty and tenure of Gerald McMahon, who's now retired after 54 years at Seltzer Caplan McMahon Vitek. It's the only firm he ever worked for. He most recently served as chairman of the firm and head of its Family Law department.
• • •
The San Diego Tourism Marketing District projects "modest" annual increases of 1.1 percent and 2 percent for hotel stays in 2018 and 2019. But it also suggests that by the end of 2019 the city's hotel room supply will have grown about 3 percent, at which point supply will exceed demand.
Editor-in-Chief Nels Jensen can be reached via njensen@sdbj.com.