Pacific Beach Apartment Complex Sold For More Than $2.7M
Thursday, May 3, 2018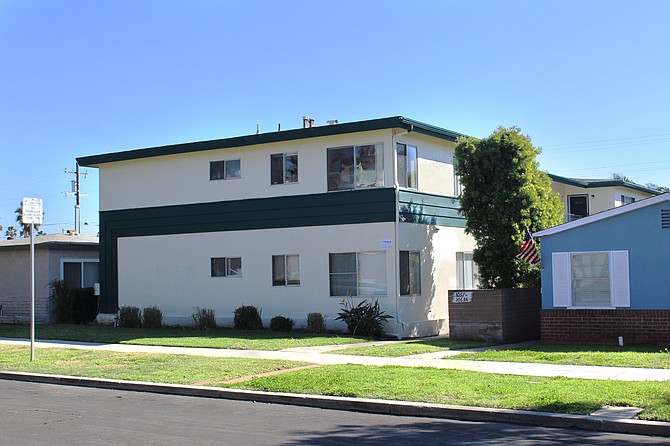 A Pacific Beach apartment complex has been sold for more than $2.7 million.
The 5,575 square-foot complex at 1057-1063 Missouri St., near Dawes Street, has eight apartments ranging in size from 615 square feet to 810 square feet.
There are five one-bedroom, one-bathroom apartments and three two-bedroom, one-bathroom apartments.
Back alleyway access from Dawes Street provides private access to six off-street parking spaces for residents.
The seller was the Gruber Family Trust. The buyer was 1057 Missouri, LLC.
Terry Taylor of ACI Apartments represented the seller. The buyer was represented by Lauren Empey of Empey Realty.